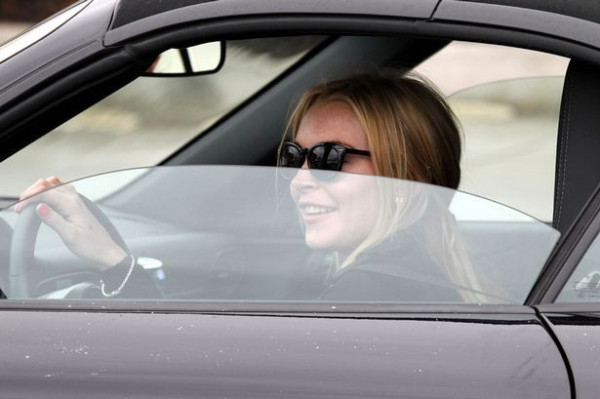 Lindsay Lohan has been arrested for allegedly hitting a pedestrian and fleeing the scene.
The Mean Girls star was taken into custody by New York police following the accident in the early hours of Wednesday Morning.
According to an NYPD spokesperson, Lohan, 26, was pulling her Porsche Cayenne into a parking garage in downtown Manhattan at low speed when she clipped the knee of a man walking by.
Following the incident, while one of the passengers in the car reportedly got out checking the vehicle for damage, Lohan is alleged to have simply walked to her nearby hotel.
She was later arrested for a misdemeanour charge of leaving the scene of an accident causing injury, and released with a desk appearance ticket.
Lohan has since been released from custody without having to post bail.
A police spokesperson said the alleged victim complained of a knee injury and was taken to a local hospital for treatment.
"With this being a non-fatal accident it was within the criteria of a desk appearance ticket," the police source explained.
The accident mirrors a similar incident earlier this year when the actress was accused of hitting the manager of a Hollywood bar and running from the scene.
No formal charges we brought against her after the district attorney's office ruled that there was insufficient evidence to support a charge that Lohan left the scene of an accident without stopping.