Lingerie Brand Removes 'Crime Scene' Underwear from Oxford Street After Backlash over 'Rape Connotations'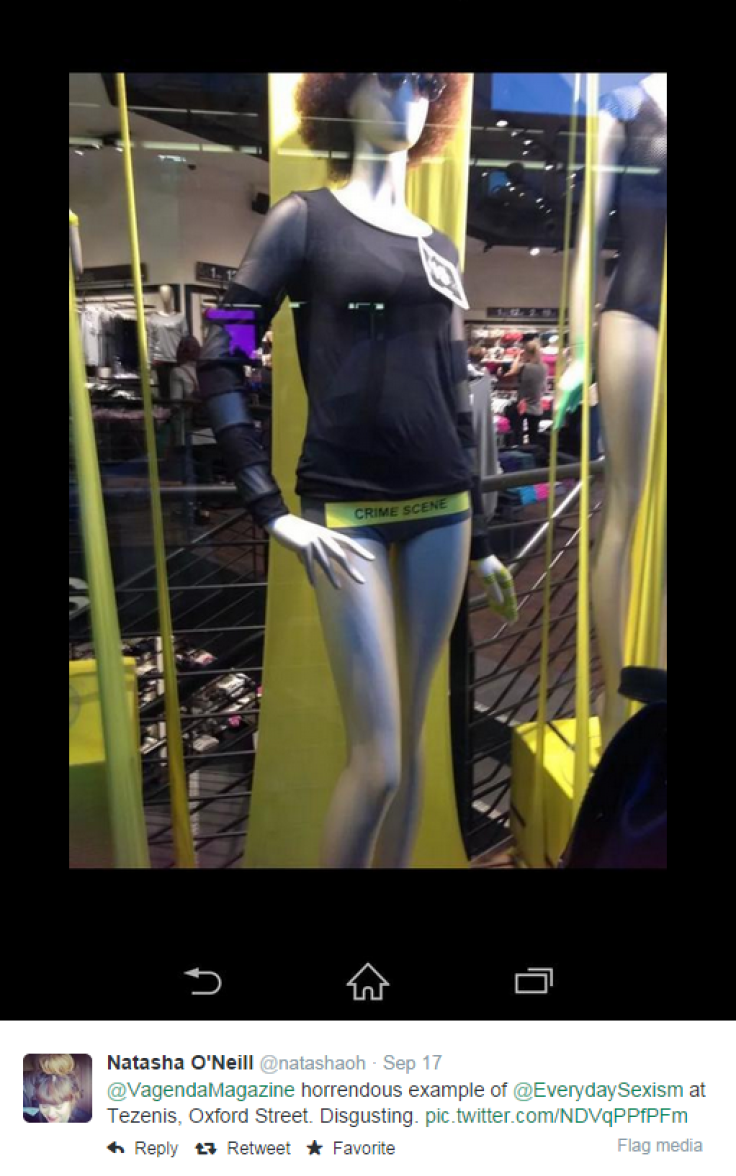 A lingerie shop on Oxford Street in London has caused uproar after dressing a mannequin in its window in pants with the words "crime scene" emblazoned across them.
Tezenis removed the underwear from its shop window on Wednesday after receiving a backlash of criticism on social media.
The gaffe saw Twitter and Facebook users deriding the "rape connotations" of the underwear design, branding them "disgusting" as well as "gross, sexist and nasty".
User @urbananchoress wrote: "Nothing celebrates the female body like having female sexuality equated with a 'crime'."
Others lambasted the lingerie brand for the casual implication of sexual violence implicated in the poorly-chosen phrase. One user wrote of the wording: "I think the implication is rape, isn't it?"
Tezenis has refused requests for an official comment on the underwear but said the item has been removed from the store and is not available to buy online.
© Copyright IBTimes 2023. All rights reserved.