The Lion of London Bridge: Millwall fan fought knife terrorists with his bare hands
Roy Larner: I took a few steps towards them and said, 'F**k you, I'm Millwall.'"
A petition has been launched to award a south London football fan the George Cross after he single handedly fought three knife wielding jihadis with his bare hands during the London Bridge terror attack.
Roy Larner, 47, a dedicated fan of the south east London football club Millwall, has been dubbed the "Lion of London Bridge" after he confronted the armed terrorists at the bustling Black and Blue bar in Borough Market.
Other customers ran for cover while the Peckham man challenged the terrorists, screaming "This is for Allah." He replied in typically blunt London-fashion, with: "F**k you, I'm Millwall", prompting them to round on him.
He was stabbed eight times while he swung back at Khuram Butt, Rachid Redouane and Youssef Zaghba, allowing other drinkers to escape the terror.
Now an online petition to award him the George Cross, an award for bravery that is the second highest honour that bestowed in the UK.
It is typically reserved for military personnel but can be awarded to civilians.
Millwall fans have a worldwide reputation for toughness and intimidation , cemented in popular culture by films such as Football Factory and Green Street.
The are nicknamed 'The Lions' and play at The Den, in Bermondsey, just 2.5 miles from London Bridge.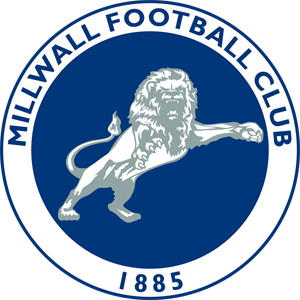 Larner told The Sun about the moment the bloodthirsty jihadis entered the pub: "They had these long knives and started shouting about Allah. Then it was, 'Islam, Islam, Islam'.
"Like an idiot I shouted back at them. I thought, 'I need to take the p**s out of these b**tards'.
"I took a few steps towards them and said, 'F*** you, I'm Millwall'. So they started attacking me. I stood in front of them trying to fight them off. Everyone else ran to the back.
"I was on my own against all three of them, that's why I got hurt so much. It was just me, trying to grab them with my bare hands and hold on. I was swinging.
"I got stabbed and sliced eight times. They got me in my head, chest and both hands. There was blood everywhere.
"They were saying, 'Islam, Islam!'. I said again, 'F*** you, I'm Millwall!' It was the worst thing I could have done as they carried on attacking me.
"Luckily, none of the blows were straight at me or I'd be dead."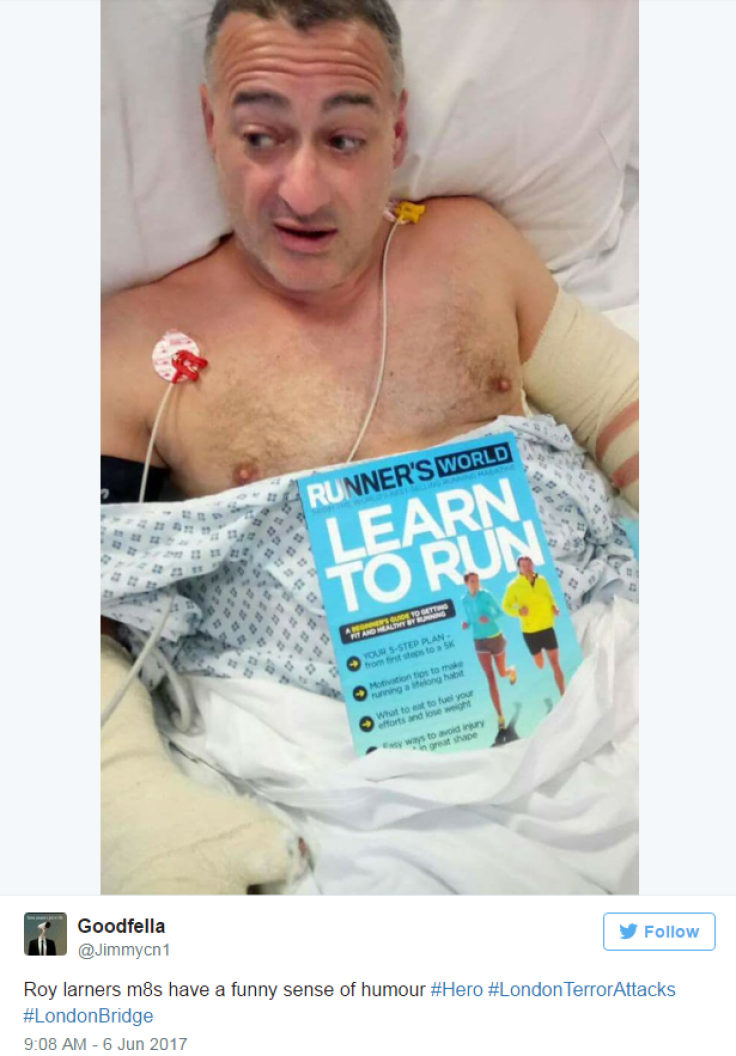 Larner was rushed to intensive care after the attack. He remains there but is in a stable condition.
A photograph of him in hospital, his arms heavily bandaged, has been widely circulated because a friend has placed a magazine on his lap reading 'Learn to Run' in large letters.
As of 1pm on Tuesday (6 June), more than 2,600 people had signed the petition at chang.org to award Larner the George Cross.
© Copyright IBTimes 2023. All rights reserved.