Lionel Messi's father opens up on future amid £320 million contract rumours
Messi recently won the Laureus Sportsman of the Year award.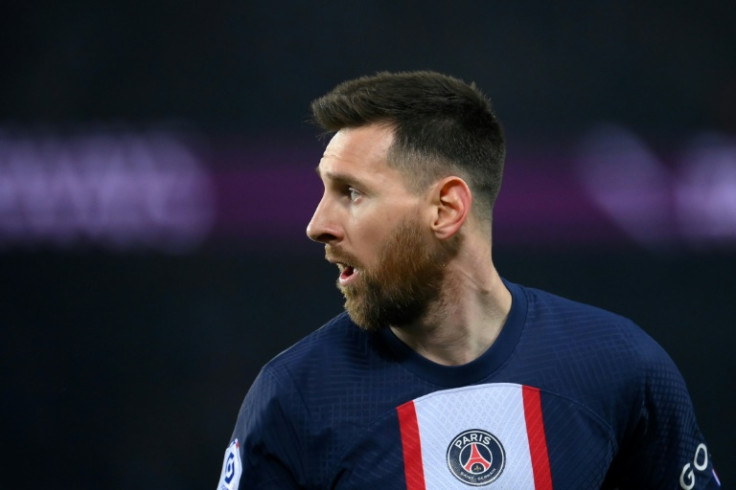 Lionel Messi's father Jorge has opened up on his son's future amid rumours about becoming the world's highest-paid footballer.
Messi, who is currently with Paris Saint-Germain (PSG), is set to be without a contract at the end of the season. Speculations about Messi's departure from PSG recently strengthened when the Ligue 1 side suspended the World Cup winner. The 35-year-old forward is Saudi Arabia's tourism ambassador and PSG suspended Messi for taking a trip to the Middle Eastern country without their permission last week. He has since been allowed back in training after making a grovelling apology.
Earlier this week, the Argentinian football captain beat PSG teammate Kylian Mbappe to the Laureus Sportsman of the Year 2023 award, having scored 15 goals and 15 assists in 28 Ligue 1 games in the ongoing campaign. However, Messi has not featured for PSG since their 3-1 loss to Lorient at the Parc des Princes last week. He returned to PSG's team training on Monday, but it is understood that Messi does not want to continue in Paris nor does the club want him beyond the current season.
Amid Messi's situation at PSG, there have been heavy rumours about him joining Saudi Pro League club Al-Hilal at an astounding £320million-a-year deal, pipping arch-rival Cristiano Ronaldo as the highest-paid footballer in the world.
However, Jorge, who is Messi's father and agent, recently took to social media to rubbish rumours about the seven-time Ballon d'Or winner's future.
"There's absolutely nothing with no club for next year. The decision will not be taken before Lionel finishes the league with PSG. Once the season is finished, that will be the time to analyse and see what there is, and then take a decision.
"There are always rumours and lots of people use Lionel's name to gain notoriety but there is only one truth and we can assure people that there is nothing with nobody. Not verbal, signed, agreed, and there won't be until the season finishes," Jorge wrote in an Instagram story.
Adding further, Jorge wrote that when journalists report about Messi without any concrete evidence, it "seems like a lack of respect to me."
"There are those who consciously and deliberately deceive people, without providing any proof of their affirmations, and wanting to turn into news any rumour that is badly intentioned or directed by somebody in favour of their interests. They should explain why they don't check their information... They wouldn't want a truth to ruin their 'news'," added Jorge.
Apart from Al-Hilal, FC Barcelona are also interested in signing Messi back ahead of the 2023-24 season. However, the Camp Nou side is yet to make an official offer for the PSG star. Messi bid a tearful goodbye to his boyhood club Barcelona in 2021 in the middle of a pandemic and joined PSG as a free agent on a two-year contract.
Even Major League Soccer (MLS) club Inter Miami have also been linked with a move for Messi. But Barcelona vice president Rafa Yuste recently urged Messi to return to Catalunya and to snub the MLS and the Saudi Pro League in the process.
"Leo and his family know the affection we have for them. I participated in the [contract] negotiations that in the end did not come to fruition unfortunately and I still have that thorn in my side. Of course, I would love to see him return and I am sure that many fans share my feeling. I believe beautiful stories in life have to have happy endings and that's why we are in contact with Messi, of course," Yuste said.
In 17 seasons with Barcelona's first team between 2004 and 2021, Messi netted close to 700 goals in all competitions, while helping the side win many trophies, including 10 La Liga victories and four Champions League titles.
© Copyright IBTimes 2023. All rights reserved.