Lisa Ann Coleman Execution: Who Were the Six Women Killed in Texas Since 1976 Death Penalty Reinstatement?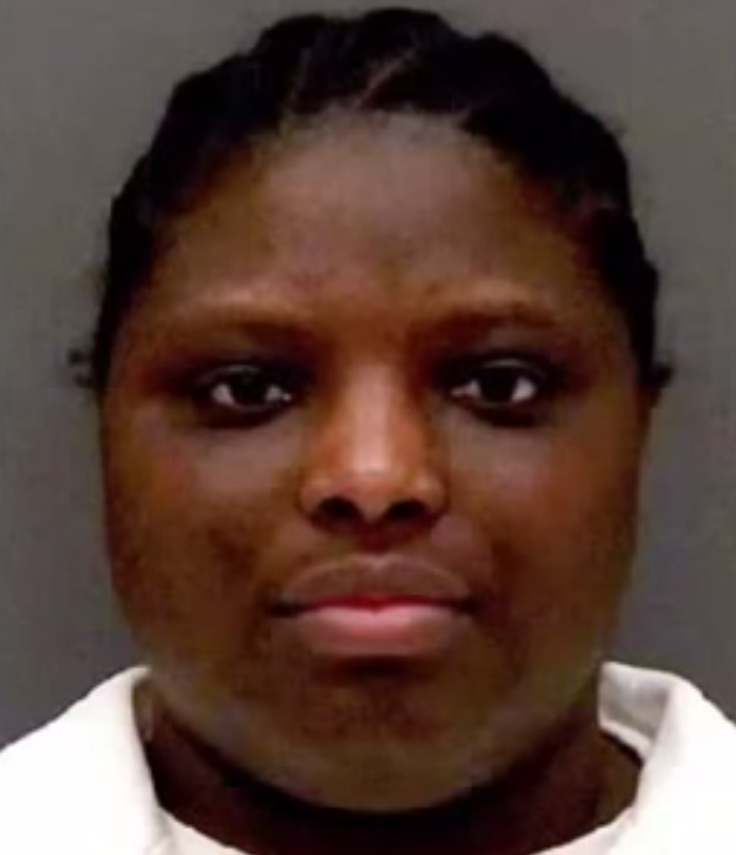 Lisa Ann Coleman, 38, was executed by lethal injection in Texas on Wednesday 18 September for the 2004 murder of her girlfriend's nine-year-old son, Davontae Williams.
The woman was charged with murder after the body of the child was found starved, beaten, and with more than 250 scars.
Coleman became the 15<sup>th woman to be executed in the US and the sixth in Texas, since the country reinstated the death penalty in 1976.
Here is look at the other five women killed in Texas, which has one of the highest rates of executions in the country.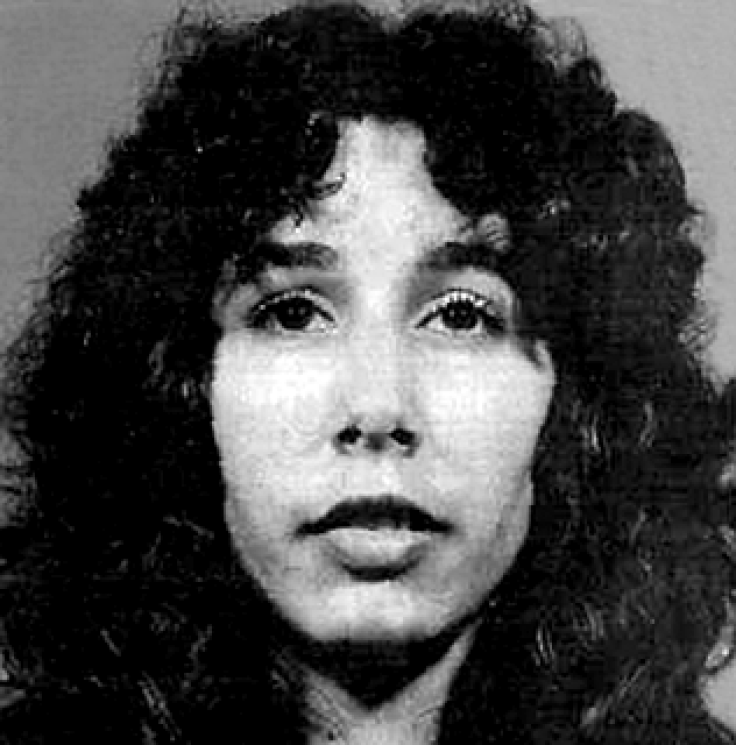 Texas Department of Criminal Justice
Karla Faye Tucker - 3 February 1998 - lethal injection
Tucker was the first woman to be executed in Texas after 135 years.
Tucker was charged with the murder of Jerry Dean and Deborah Thornton, during a burglary she carried out at the house of Dean with her boyfriend Danny Garrett.
While the couple and Dean, who was found by the robbers in his bedroom, engaged in a scuffle culminating with Dean's death, Tucker noticed Thornton, hidden under the bed covers. She attacked Thornton with a pickaxe which she stabbed in the woman's heart.
Tucker was tried in 1984 and executed in 1998.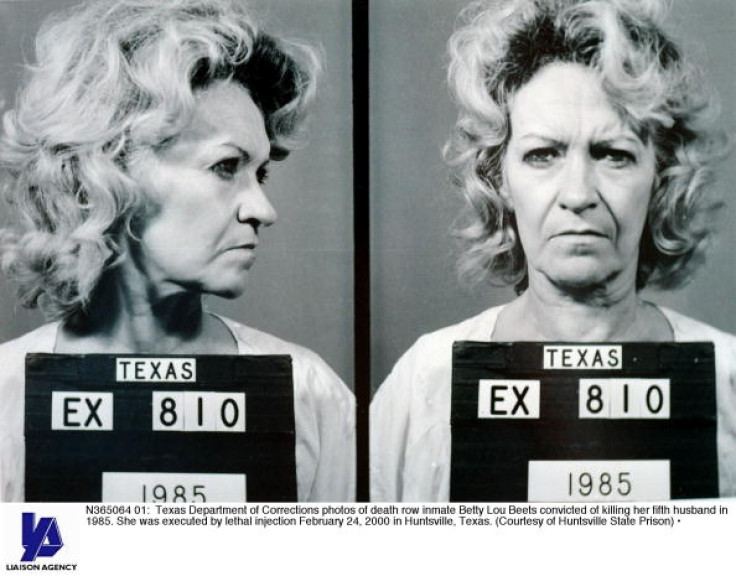 Getty Images
Betty Lou Beets - 24 February 2000 - lethal injection
Beets was charged with the murder of her fifth husband, Jimmy Don Beets, in 1983.
According to her son, Robert Branson, Beets had told him to leave the house as she intended to kill the man.
When Branson returned a few hours later, he found Jimmy Don shot dead. He then helped his mother conceal the body.
Beets then called the police to report her husband was missing.
When police arrested Beets and found the remains of Jimmy Don, they also found the corpse of another of Beet's husbands, Doyle Wayne Barker, who had been shot too.
Youtube screenshot
Frances Elaine McLemore Newton - 14 September 2005 - lethal injection
Newton was executed for the murder of her husband Adrian, her seven-year-old son Alton and her 21-month-old daughter Farrah, who were all shot with a pistol she received from a man she was dating.
She claimed that her family was killed by a drug dealer.
However, three weeks before the murders, Newton had purchased life insurance policies each worth $50,000 (£30,553) on her husband and her daughter, of which she named herself as beneficiary.
A relative of Newton, who was incarcerated shortly after the murders, claimed his cellmate said he had killed the family. Several people, including some members of the jury, expressed concern over the new evidence. However, Newton was killed following the Texas Board of Pardons and Paroles voting against changing the sentence to life imprisonment.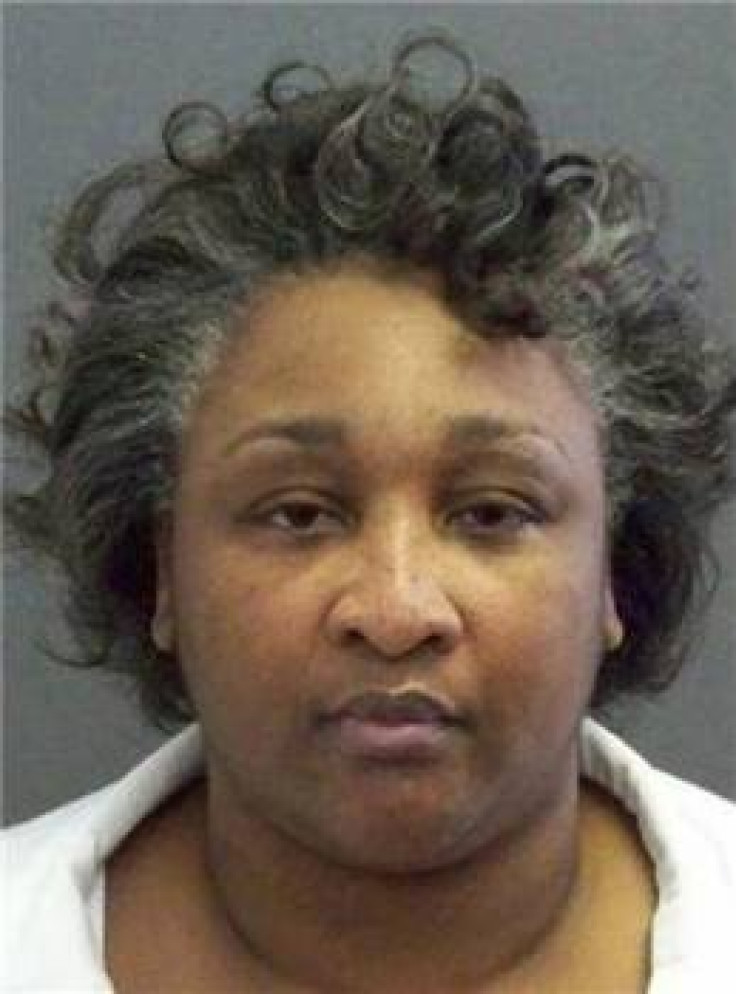 Texas Department of Criminal Justice
Kimberly LaGayle McCarthy - 26 June 2013 - lethal injection
McCarthy was sentenced to death for the 1997 murder of her neighbour, 71-year-old retired college professor Dorothy Booth during a robbery.
She was also a suspect in the murders of two other elderly Texas women, but she was never tried.
McCarthy always proclaimed herself innocent and said she had been framed for murder.
However, Booth's DNA was found on a knife, which police recovered from McCarthy's home.
Evidence also showed that McCarthy used Booth's credit cards at a liquor store and was in possession of Booth's driver's license.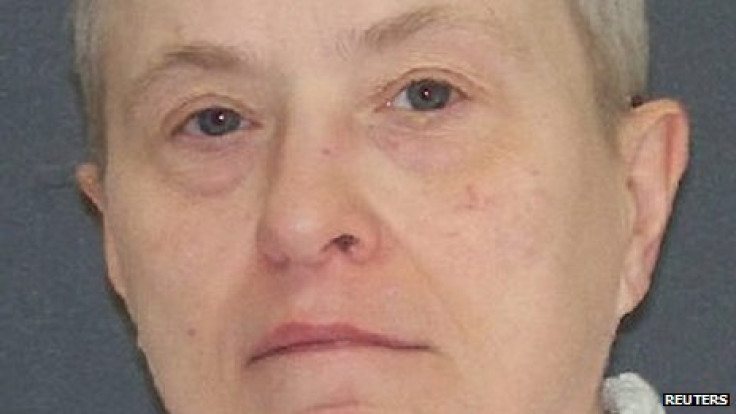 Reuters
Suzanne Margaret "Sue" Basso - 5 February 2014 - lethal injection
Basso was convicted, together with other five people, for the 1998 murder of Louis "Buddy" Musso, a mentally disabled man, who was tortured and murdered for his life insurance money.
Musso had met Basso in New York in 1997 and started a long-distance relationship with her, until he moved to Texas in 1998.He was killed 16 days after his arrival.
According to one of the perpetrators, Musso was first tortured at the apartment of Bernice Ahrens Miller, another co-conspirator. He was then put in a bathtub filled with kitchen cleaner and bleach. His body was found by a jogger.
© Copyright IBTimes 2023. All rights reserved.