Lithuania Sees New Gas Terminal as Game Changer in Russia-Baltic Relations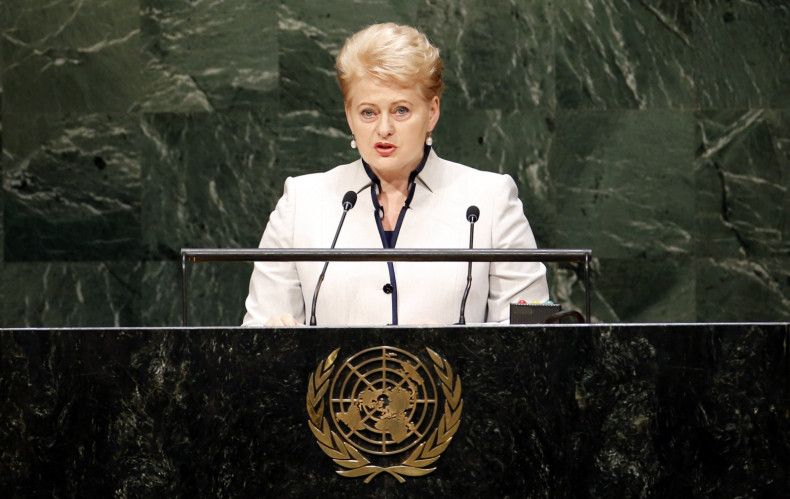 Lithuania will wean itself off its dependency on Russian gas supplies from 2015 when the country's first liquefied natural gas (LNG) terminal is operational, according to the country's president.
Switching to gas imports via tankers would ensure the Baltic country's energy security and redraw the energy map in the region, Dalia Grybauskaite told Reuters news agency on Tuesday.
"For us this would give a lot of leverage and freedom in decision making... Nobody will be able to blackmail or force us to pay the political price," she said, "and this is the best result."
Lithuania's LNG import terminal at Klaipeda is set to open on 27 October with commercial deliveries due to start early next year after a period of safety testing.
The terminal will have a 4 billion cubic metres capacity per year, which would almost be enough to supply Latvia and Estonia as well as its domestic market, although Lithuania will need to upgrade its pipelines to neighbouring Latvia in order to transport the gas.
Grybauskaite believes the terminal will eliminate the country's reliance on Russia's state-controlled gas company Gazprom, at a time of increased political uncertainty in the region. Western powers and Gazprom customers have accused Russia of using gas as a geopolitical weapon in the past.
Russia annexed the Black Sea peninsula of Crimea from neighbouring Ukraine in March. The move was widely condemned by the West, who imposed a raft of economic sanctions on Moscow over its ongoing role in the Ukraine crisis.
As the conflict in Ukraine worsened, Gazprom almost doubled the price it charged Ukraine for gas and then later cut off gas deliveries when Ukraine refused to pay the inflated price.
"We will have no dependence on Gazprom supplies. In the case of gas supply disruptions, our terminal can serve and fulfil about 90% of the three Baltic states' gas supply needs," Grybauskaite told Reuters.
The president said the new terminal would give the country more bargaining power if it decides to renegotiate gas deliveries from Russia when its current supply contract runs out at the end of 2015.
"We will have an agreement with Gazprom only if they change the price formula, if it will be a spot price and if they participate equally with others in the gas market," Grybauskaite said.
"So really, we don't care anymore [about Russia gas supply cuts]... I'm not concerned about gas supplies for the upcoming winter, at least for Lithuania."