Lithuania has warned that Russia could attempt to take advantage of the power vacuum in Washington DC as president-elect Donald Trump prepares to take power to test Nato.
Speaking to the BBC, Lithuanian Foreign Minister Linas Linkevicius said he was "very afraid" for the Baltics, as well as the Syrian city of Aleppo during the transition of Donald Trump to the White House.
In recent weeks tensions have escalated in the Baltics, after Russia deployed nuclear capable missiles to its Kaliningrad enclave, and Nato bolstered its forces in the region. On 15 November Russia resumed its bombardment of Aleppo, where it has been accused of deliberately targeting civilians as it supports the Syrian government in its war against rebel groups.
A former member of the Soviet Union, Lithuania joined Nato in 2004, and the EU the same year. For years leaders in the Baltic states have warned that Russia is determined to regain control of the region.
"Russia is not a superpower, it's a super problem," said Linkevicius.
"The new [US] administration doesn't come in until the second part of January," he said. "I'm very afraid and concerned about this period not just because of the regions which are close to here but let's hope that Aleppo is not smashed from the ground by then."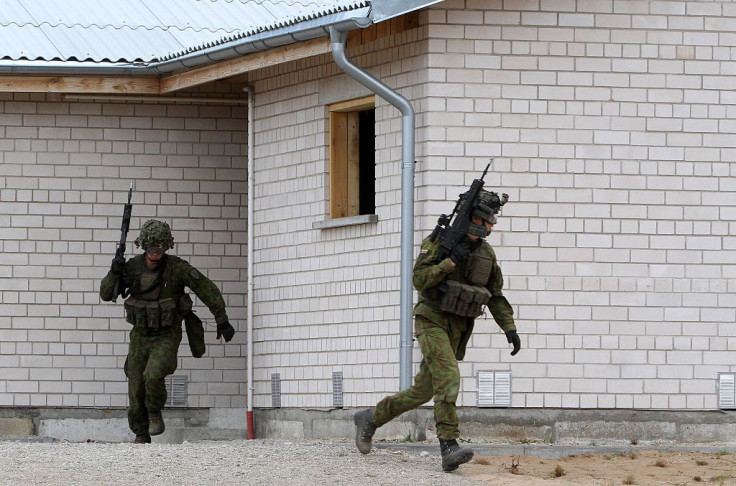 Russia denies that it had designs on the Baltics, and claims it is responding to Nato's eastern expansion and increasing military presence in the region.
In October, Lithuania launched an information booklet advising what citizens should do if Russia invaded. The booklet contained information on how to identify weapons used by the Russian military, and how to wage guerrilla warfare.
Concern has also been voiced in Europe over Trump's praise for Russian President Vladimir Putin on the campaign trail, and refusal to pledge that the US would come to the aid of a Nato member state if attacked. Outgoing US president Barack Obama has urged Trump to hold Russia to account if it deviates from western values.