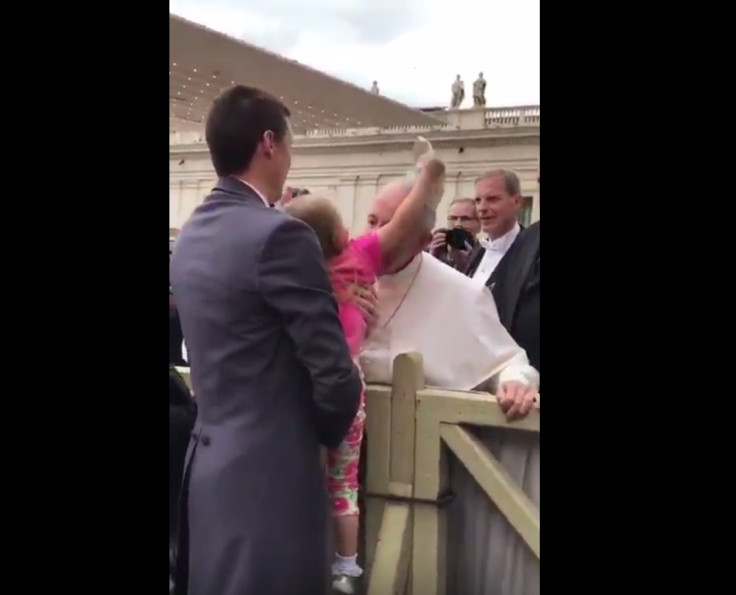 What do you do if you're a little girl and you're meeting the Pope for the first time?
Well, you're supposed to be polite and deferential.
But if you're mischievous, you snatch his hat while he's distracted. And that's exactly what one girl was caught on camera doing as she met the 80-year-old head of the Catholic church.
A man called Mountain Butorac, who organises Catholic pilgrimages, posted a video to Twitter showing what he said is his goddaughter meeting the Pope in Rome and then stealing his hat as he kissed her on the cheek.
As she's held up to meet Pope Francis, he leans in, and her arm reaches around the side of his head, swiping his white zucchetto, a little skull cap.
The Pope saw the funny side and laughed along with the crowd. Hopefully he'll have a word with the big guy upstairs to let her off of this cheeky indiscretion.