Little Mix's Perrie Edwards shows boyfriend Alex Oxlade-Chamberlain how to play golf in heels
Little Mix fans are excited as Glory Days The Documentary lands tomorrow (24 November).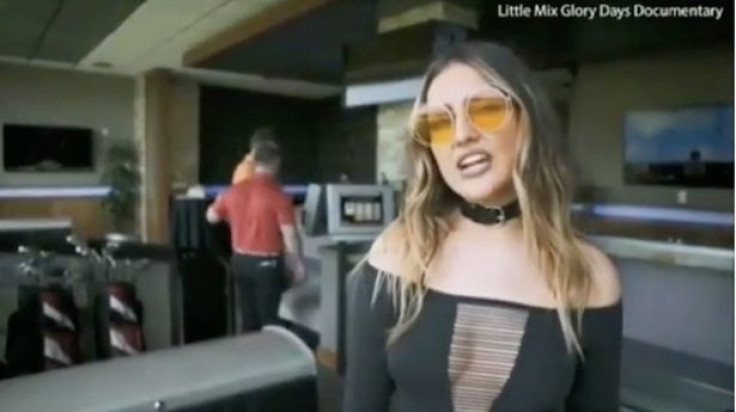 A new documentary following the lives of Little Mix is set to drop tomorrow, with fans of the British girl band seeing a side to them that they have never witnessed before.
A sneak peek of Glory Days The Documentary has been released and shows Perrie Edwards trying to impress her footballer boyfriend Alex Oxlade-Chamberlain in a game of golf.
The 24-year-old singer – who was previously engaged to Zayn Malik – forgoes sensible footwear for the activity, instead wearing a pair of black strappy sandal heels with her cleavage-baring black top and skinny jeans, accessorising with a trendy pair of yellow lens sunglasses.
The South Shields-born star then casually turns to the camera and says: "So we are at a golfing range and we're about to hit some golf balls.
"I feel like it's my time to show my boyfriend how it's done. He thinks he's great at everything, but..."
"I mean, I'm in heels but I think I could be a secret professional. There's only one way to find out," she joked.
After she takes a swing and actually hits the ball, her bandmates celebrate the triumph. It was only when Edwards succumbed to taking her heels off that her game became rather impressive.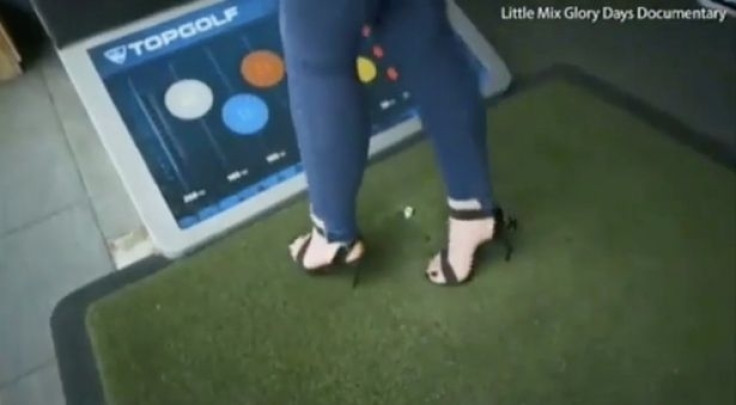 The documentary will be released tomorrow (24 November), with the platinum edition re-release of their 2016 album.
There has already been much excitement for the film among fans, with one person tweeting: "little mix's documentary comes out tomorrow, SO EXCITING."
Another wrote: "if little mix cry in the documentary i am going to be a mess, i cant cope when they cry it makes me so sad :((".
Little Mix fans will undoubtedly be interested to see if Edwards goes into detail about her hot new romance with Liverpool midfielder Oxlade-Chamberlain, who she has been dating since November 2016.
The sportsman was first spotted in the audience during Edwards' X Factor performance with the band late last year, and the couple have gone from strength to strength ever since, regularly flaunting their love on social media.
Edwards confirmed they were together in January 2017, sharing a snap of the couple to her Instagram followers.