In June 2015, Michele and Keith Harding took a call from their son in eastern Syria. Reece, 23, a former swimming champion who had gone to fight Islamic State (Isis) alongside Kurdish fighters two months earlier, said he was thinking of heading home to Australia's Gold Coast. A few days later, he was dead.
"He'd never been a soldier, never been a fighter. Even the guys over there told him, 'What are you doing here?' because they're mainly ex-military guys. But Reece was quick to pick up things, he has a steady head" Michele told IBTimesUK from the Harding family home in the Gold Coast.
A state swimming champion at the age of 13, Reece had worked as a roofer and hotelier before he decided to go to Erbil, in Iraqi Kurdistan, in April 2015 and make his way to Rojava, the Kurdish enclave in Syria, where the Kurdish People's Protection Units (known as the YPG) were waging war against IS.
He had been recovering from a workplace injury at home when he saw horrific footage emerging from Syria of IS beheadings and other atrocities. He told his parents that he was going to Nepal to help out with the earthquake recovery effort, but instead travelled to Syria.
As part of the YPG's specialised sabotage squad, Reece was tasked with dismantling booby traps and improvised explosive devices in Kurdish villages. He was around 21 miles away from Raqqa, the IS de-facto capital, when he stepped on a landmine on 27 June 2015.
"When you hear your son has been blown up, you think: 'It's got to be a mistake, it can't be Reece'," she said. "Shrapnel had torn through his body on the right hand side of it but [apart from that] he looked perfect."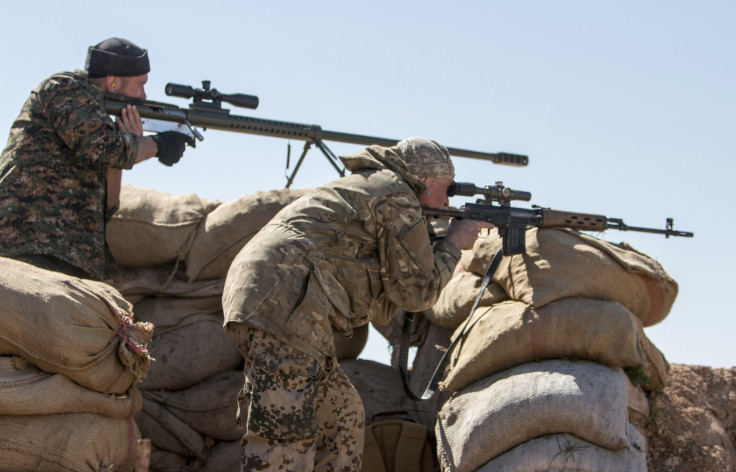 Keith and Michele became experts on the YPG and their foreign fighters division, known as the Lions of Rojava, during the long waits between phone calls from Reece from Syria. Their son was particularly angry when, in June 2015, the then-Australian prime minister Tony Abbott introduced a law that stripped dual-national Australians of their citizenship for engaging in combat with terrorist groups.
The plan was aimed at targeting Australians who had been fighting with Islamic State, who numbered more than 100 and faced up to 25 years in prison. It also encompassed others involved with military groups such as the People's Protection Units (YPG).
Last month, Reece's combat-unit friend Ashley Dyball openly defied Australian Federal Police saying that he should not be arrested for volunteering with the Kurdish militia, who have been on the front lines against IS.
Michele and Keith have also been raising awareness about the Kurds' tricky political situation in Turkey and in Syria, condemning the Australian's government stance of criminalising those who support the Kurds on the ground.
"I thought the West was supposed to be the good guys, and I look at things that we do and we are not good at all. I don't have a good opinion of the United States, the United Kingdom and Australia – they are all complicit", Michele said
YPG forces have been an integral part of a western backed alliance to fight the notorious terrorist group in Syria while the Kurdish peshmerga have been heavily engaged in the current fight to completely liberate Mosul, Iraq's second largest city, from IS's grip.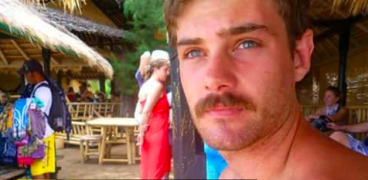 But Turkey has targeted YPG units in north-eastern Syria, arguing that the group is an extension of the Kurdish separatist movement Kurdish Workers' Party (PKK). Turkish president Erdogan accused European nations this week of "abetting terrorism" by supporting the PKK. Keith Harding would like to see the PKK de-listed internationally as a terrorist group.
In October 2015, Michele herself went to Rojava to map her son's final footsteps and meet with YPG soldiers. She retrieved his belongings including a bag with two T-shirts that she had bought for him. Michele said that the trip helped her understand why her son gave his life.
"Reece taught me that it's all our problem, that's why he went," she said. "This is where your kids end up teaching you."
His parents continue to keep their son's memory alive with regular social media postings and talks given at Kurdish events. They also regularly go to visit his grave, minutes away from their home, surrounded by lush green scenery. It gives them a sense of peace.
Keith still feels pangs of anger for losing his son at a young age: "We have mixed emotions because we still want him here," he said. "We are terribly proud of him".