In a military base nestled atop a hill in Syria's Kurdish Jazeera Canton, nine men take shelter from the torrid morning sun under the roof of a metal canopy.
They form part of the Lions of Rojava, a group of Western volunteers fighting alongside the People's Protection Units (YPG), Syria's Kurdish militia – in a bid to defeat Islamic State (Isis).
A number of them were recently involved in the retaking of Tel Abyad on 15 June – an Arab-majority border town in northern Syria. The move, which was seen as a setback for IS, was hailed as a major victory for the Kurds, who were able to open a corridor through the town and connect two of their three autonomous cantons: Jazeera and war-torn Kobani.
Rojhat (his Kurdish nom de guerre) a 21-year-old Briton from Nottingham was one of the fighters tasked with clearing the city of the last remaining members of IS.
"When we pushed into the city, we saw a lot of Isis propaganda and anti-Western propaganda," said the former support worker.
He recalls walking into the deserted city to find immaculate streets lined with flowers; homes with running water and functioning electricity; shop windows stocked with Western products such as Coca-Cola and placards advertising bread subsidies.
"Isis knows how to win hearts and minds," added a 35-year-old German fighter who declined to be named. The men allegedly found a cage in the city centre but were unable to verify what it had been used for.
"There were a few civilians left, but when Isis left the remaining civilians started showing," explained Rojhat.
Like most foreign fighters who have travelled to Iraq and Syria to fight against IS, Rojhat cites a sense of responsibility and disappointment in what he views as his government's inaction as the reasons for taking up arms.
"I don't think my government is doing enough," he said, echoing the voice of many Western fighters in Syria and Iraq.
Although stopped and questioned on his way out of Heathrow airport, the young fighter was allowed to board the plane. "They asked me what I was doing, I came clean when I couldn't keep up the lie," he said with a faint smile.
While it was unclear why Rojhat was allowed to continue his journey, this was not the first instance in which a Briton has managed to get through border security without being detained.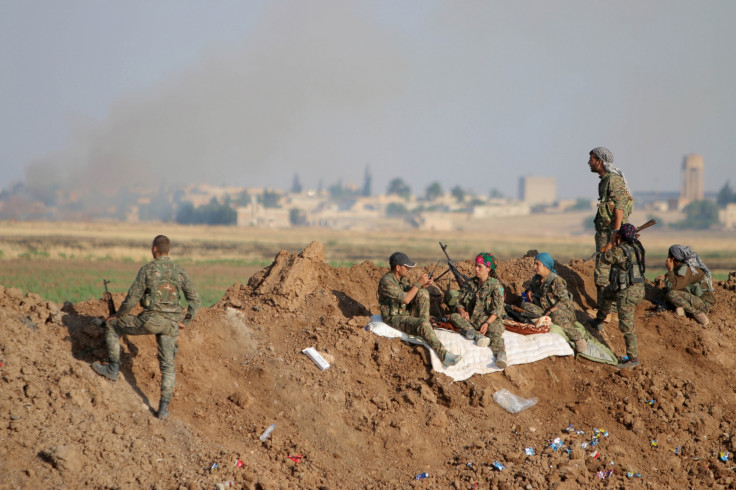 Clearing of Tel Abyad
Upon his arrival to Syria's Kurdish region in May, Rojhat underwent brief military training and immediately deployed to defend the Christian village of Tel Tamis. It was only a matter of weeks before the neo-fighter travelled north where he became involved in the clearing of Tel Abyad alongside two other Europeans.
"YPG forces had T55 tanks but Isis were defending well with Dushkas [machine guns]. The air strikes ultimately pushed them out," he said in reference to coalition air support.
"YPG are overly confident because of the strikes, but they themselves are not doing much," chimed in 28-year-old Cudi (his Kurdish nom de guerre), another European fighter.
"After Tel Abyad the YPG thought the war was over, then Isis started hitting with car bombs and IEDs. People began dropping like flies because of the incompetence of the commander," said the blond German fighter against the backdrop of wheat fields.
Like other Western fighters, including leading recruiter and US veteran Jordan Matson, the young German was not shy when it came to revealing the YPG's inadequate military skills.
"There are 17-year-olds with no proper training who have seen their friends being killed. They think everyone is Isis – it sometimes feels like a school trip with guns," said the German citizen.
Unlike most cities left behind by IS, Tel Abyad was not mined, suggesting a quick exit by the Sunni insurgents.
According to UNHCR some 23,000 people were displaced following the Kurdish advance into Tel Abyad, prompting accusations of ethnic cleansing. Within a week, hundreds of civilians who had crossed into Turkey in search of safety could be seen making their way back into Syria.
"I can't confirm systematic displacement, some [civilians] are returning to their villages. But if you tell them [YPG] it's an Arab village they'll trash the place," explained the German fighter, who was soon to be deployed to Hasakah alongside Rojhat, Cudi and a Swedish teacher named Jesper.
Akram Hesso, head of Jazeera Canton, denies allegation that Kurds are pushing Arabs and Turkmens out of their homes, calling the reports "baseless accusations".
"In times of war violations take place, but this was not systematic. Investigations into these violations are happening," Hesso told IBTimes UK.
Leadership woes abound?
While there is no hard evidence of the systematic displacement of non-Kurds in northern Syria, recurring reports of looting and mistreatment of civilians by the YPG suggests the inability among the leadership to deal with such issues.
One example given by the German soldier was the aftermath of an explosion in a town named Abu Hamam, 10km south of Suluk. Following the event, civilians were left largely unattended by YPG forces, which had recently entered the town.
"They [YPG] explicitly told us that we shouldn't help them," he said, twisting a brown tisbah in his hand.
The lack of medical experience among the Kurds was also raised as a source of contention between the Westerners and the YPG, with the latter allegedly disregarding medical kits. "I've been told off for talking about first aid," said the German.
"For a militia in the Middle East it's up to standards, for most Americans I've met it's insanity," said a former US marine who was due to be smuggled across the Tigris river to Iraq to fly back home.
"In the first assault I realised that if I stayed I would die and I didn't come here to die," added the fighter, who asked to remain anonymous for security reasons.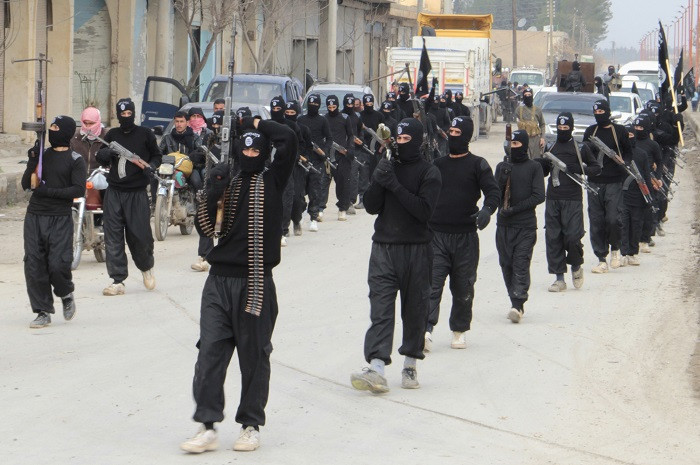 Battle wounds
Two hours west of the base, a military hospital in the Kurdish capital of Qamishli bears the signs of such dangers. Inside the sterile building, several men rest quietly in their rooms. One of the patients is a Greek citizen who suffered a head injury during battle – he declined to speak.
Milad Derik, 24, lies on a hospital bed, pierced by three bullet wounds on his arm and shoulder from a shooting he was involved in south of Tel Abyad.
Following the YPG's victory in Tel Abyad and its move towards Raqqa, the Sunni insurgents were quick to threaten all Kurds living in Raqqa. This sparked an exodus of Kurdish families, amid which IS sleeper cells were allegedly moving.
"People were running from Raqqa to Tel Abyad, and two women, two children and three men began shooting at us," said the soldier.
"At first we didn't shoot because it was a civilian car, then we fired and we were injured," he explained. Three of his comrades, two men and one woman were also wounded.
"I will return to fight again and continue working to build this country," said Derik with a smile.
Next door a 20-year-old double amputee intoned his own battle chant, adamant he would soon return to the front to fight with the YPG. "Before joining [the YPG] I knew this could happen," explained former car washer Sewa Sofi.
Dressed in fatigues and sporting a badge bearing the face of PKK leader Abdullah Ocalan, the young man recounted the night in which the abandoned house he had picked to sleep in during his deployment south of Tel Abyad collapsed on top of him, crushing both of his legs. "My friend opened a closed door and the house exploded. He died," said the young man.
While YPG spirits remain seemingly high and its belief in their cause unshaken, the lives claimed within the Kurdish ranks and the leadership's reported inability to embrace new methods of combat has left a number of foreign fighters disillusioned and ready to head home.
The same fighters who, according to the head of Jazeera Canton, will one day have a street named after them in Syria's Kurdish region.