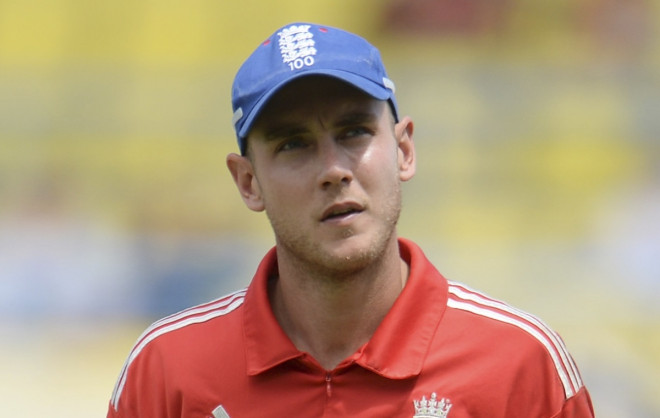 17:33: Well what an afternoon of cricket. England stick one to their rivals with their best run-chase in T20 cricket. Alex Hales' 116 not out, already being spoken about as the finest innings in the format's history, was the telling contribution. It keeps England in contention for a place in the semi-final but they face another make or break contest against South Africa on saturday

Well that's all we've got time for on this T20 World Cup live text. We're back tomorrow with hosts Bangladesh against favourites India. Until then, goodbye.
17:27: England captain Stuart Broad: "That's a very special knock and one of the best I've seen in an England shirt. World events are a big and that kind of win will give our dressing room a lot of belief. I feel for Sri Lanka's bowlers with the dew. We changed about four or five balls in the innings. We've been fielding with wet balls at training, we should probably make it wet bars of soap I think. The confidence we've got with the bat scoring 172 against New Zealand and this match today, we've got a lot of momentum. Alex's knock is one of the best I've ever seen. He kept up with the asking rate throughout and hit boundaries at the end."

17:26: Sri Lanka captain Dinesh Chandimal: "We started well thanks to Mahela and Dilshan. It was a good total, but it was difficult with the dew for our bowlers. We had two spinners, but they couldn't grip the ball - especially Mendis. Not sure how serious Mahela's injuy is. Alex batted really well, so did Morgan. We'll have to pick up the pieces and get ready for the next game."

17:24: Alex Hales: "We weren't in good form coming in, but we're buzzing now. After two wickets we knew if we stayed in we were in the game. The way Morgy played was outstanding. Centuries in this format don't come often. I've had a couple of 90s and it's good to get over the line. It's great to get on the board in the tournament. Without a shadow of a doubt it's the best I've ever played."

17:23: Sri Lanka didn't do a great deal wrong in all honesty, bar the dropped catch from Jayawardene off Hales, and they'll be scratching their heads as to how they've come out second best thre. Their best bowlers, Malinga and Mendis, didn't come to the party.

England have staged an amazing turnaround after a woeful display in the first innings, with four dropped catches, and remain a force in this competition. Can this revival spark a turnaround after a winter of turmoil? Ashley Giles will be hoping so.
Over 20: England 190 for 4: Alex Hales fires his sixth six of the innings and England are home! England make their highest successful chase in T20 highest and Sri Lanka suffer their first defeast after scoring 160 or more in the first innings. Hales becomes the first England T20 international centurion and their hopes in the T20 World Cup are still alive. Insane finish.

England beat Sri Lanka by six wicketsn with four balls remaining

Over 19: England 183 for 4: Alex Hales goes to his first T20 century with a flying six over mid-on and he puts England on the brink. Big celebration from Hales but he must remain focused. Now the Nottinghamshire man sends the ball into the Chittagong night with a crashing six. Run a ball needed for England now. A dot with Kulasekara's final delivery gives Sri Lanka hope.

Over 18: England 167 for 4: After a long conference between Sri Lanka's senior players Malinga will bowl his final over. Bopara glances the first ball away for four and repeats the trick for the second ball. England right back in this. Malinga comes back with a stunner which only just misses off-stump. That's 11 from the over and Malinga is bowled out.

Over 17: England 156 for 4: The over which ends England's interest in this T20 World Cup? Kulasekara repeats the trick from the opening over with two crucial wickets, the first of Morgan who only finds Mathews down the ground and then Hales who finds the captains hands. Ravi Bopara now takes on the responsibility. 34 required from 18 balls.
Wicket: England 156 for 4: Buttler c Chandimal b Kulasekara 2

Wicket: England 152 for 3: Morgan c Mathews b Kulasekara 57

Over 16: England 151 for 2: Malinga back and you feel his two overs will dictate the destination of this match now. Credit to England and Hales and Morgan for making a contest of this run chase.
Hales has a T20 99 and he is closing in on a maiden century with a foru through mid-wicket. Nine runs from Malinga's penultimate over.
Over 15: England 142 for 2: Mendis on for his final over and England have played him very well. Hales lashes him for six on the leg side. This is starting to look like all about when we see Malinga and how much damage he can do. Another huge six for Hales and the run-rate goes below 11 for the first time since the first three overs. And again! Three in the over for Hales and now a four down the ground. 25 from the over and England are within touching distance. Dare we dream?

Over 14: England 117 for 2: England aren't going away here and Morgan goes to fifty with a fine boundary. Scores level after 14 overs. England need another press on the accelerator.

Over 13: England 108 for 2: Fifty for Alex Hales in fortunate circumstances as he carves out towards but beyond the fielder at third man. That's his seventh T20 half century but he'll need a maiden three-figure score to guide England home here. Perera keeps it tight for the remainder but can't prevent Hales and Morgan reach their 100 partnership. An eighth four to Hales keeps England marginally ahead but hee comes Sri Lanka's chance but it's spilled by Jayawardene as the ball goes for four. Are England going to pull this off?

Over 12: England 94 for 2: Senanayake bowls a nice tight over and concedes five singles before Morgan cuts for four. 47 from 29 for Morgan. Tremendous stuff but England must sustain this charge.

Over 11: England 85 for 2: Mendis on for his third over. England have to keep him and Malinga quiet while taking advantage of any loose from elsewhere to stand any chance. Morgan flashes through deep extra cover for six and this is superb batting from these two. Partnership now worth 85 as Morgan hits over the top for four.

Over 10: England 72 for 2: England need two runs a ball now and Eoin Morgan senses the need to up the rate and hammers down the ground. Mathews is dispatched for 6-4. Morgan get away with a slower ball which chips onimously up into the air but safe. Hales now turns it round the corner for four. Say is quietly, but England are ahead after 10 overs. Can they keep pace with Sri Lanka in the final 10 overs?

Over 9: England 56 for 2: Sri Lanka snuffing out any England hopes here with some very effective, tight bowling leaving Morgan frustrated. Only four runs from the over.

Over 8: England 52 for 2: Hales playing very risk-free cricket at the moment and is just rotating the strike. Fifty partnership to Hales and Morgan to help England rebuild. Only five runs from Senanayake's over though.

Over 7: England 47 for 2: Required rate is close to 11 runs per over and Morgan goes about closing the gap with a reverse sweep for four. Hales puts it away for two and England get 10 in the over.

Over 6: England 37 for 2: Malinga back for more laser-like accuracy but Hales pounces on the wayward ball and gets four. A further two puts England in touch after six overs. Some respectability at last.

Over 5: England 31 for 2: Senanayake into the attack now and he's a bit loose early on but Hales is happy to fend him off early on. Morgan wait and then sweeps for four. 1,000 T20 runs for Eoin Morgan.

Over 4: England 24 for 2: Big moment in what is left of this game, Lasith Malinga in for Sri Lanka. A yorker first up for Hales which is clipped away for a single before Morgan does well to keep another out very next ball. All about surviving for England here with Malinga right on the money early on. Morgan does get four though after a loose full-toss.

Over 3: England 19 for 2: Kulasekara's hat-trick delivery is a wide which spoils his golden spell. Hales survives a shy at the stumps and then swats one away for four, his third. Now a tremendous drive from the youngster down the ground. Proper cricket shot this. England rolling now but is it too little, too late?

Over 2: England 8 for 2: Alex Hales drives for four expertly and a second follows soon after after a loose drive. Mathews tightens things up to end the over without any further damage.

Over 1: England 0 for 2: Hales and Lumb must get off to a good start to give england any chance here. Kulasekara poses some real problems in the first over with some swing which perplexes Lumb. He's castled as he waltzes down the pitch and England's evening gets a whole lot worse. Ali then edged to second slip and Sri Lanka have one foot in the semi-final.
Wicket: England 0 for 2: MM Ali Senanayake b Kulasekara 0
Wicket: England 0 for 1: MJ Lumb b Kulasekara 0

15:38: So Sri Lanka have never lost a T20 match after they have scored 160+ in the first innings. England require their highest ever successful chase to keep their World Cup hopes alive. Here we go....

Over 20: Sri Lanka 189 for 4: Tim Bresnan will bowl the final over as England look to restrict the damage. The dew has been a real factor tonight but it doesn't excuse England catching and another is shelled and this time it's Bopara off Perera. Now Perera finds the boundary with a potentially crucial late boundary and now a six in the final ball from Mathews. That's a formidable total for Malinga and Mendis to defend and England require a record chase to prevail.

Sri Lanka set England 190 to win

Over 19: Sri Lanka 173 for 4: Sangakkara gone first ball with a total miss-hit straight to Hales just outside the circle. It's a good tight over this from Jordan and Sri Lanka can't get him away. Pick of the England bowlers as he finishes with 2 for 28 from his four overs.

Wicket: Sri Lanka 169 for 4: KC Sangakkara c Hales b Jordan 0

Over 18: Sri Lanka 169 for 3: England's mini comeback continues as Dilshan, following a classy four, creams one straight to Jordan at deep mid-wicket off Dernbach. Sangakkara in now but it's Perera who takes guard, and he hits over the top for four with the field in. England look to have escaped further punishment but Perera pills the ball through cow corner for six. Two overs left and Sri Lanka will be seeking 190+.

Wicket: Sri Lanka 156 for 3: TM Dilshan c Jordan b Dernbach 55

Over 17: Sri Lanka 152 for 2: Jayawardene is looking to tee off here and he gets four as he steps across his stumps. England finally get a breakthrough as Jordan gets one to skip through the gate and bowl Jayawardene and that ends the 145-run stand between himself and Dilshan. Perera in now and he's going for a heave but can't make proper contact as his pull goes for just two.

Wicket: Sri Lanka 149 for 2: DPMD Jayawardene b Jordan 89

Over 16: Sri Lanka 143 for 1: Sri Lanka are pursuing a big total here and Dilshan moves them closer towards that with an edge for four. A change of ball might help Broad's control after a wayward no-ball. The England captain gets his pace right and Jayawardene can't get it away. Dilshan does however, and gets to his half-century in 44 balls.

Over 15: Sri Lanka 130 for 1: So six overs left and where to England go from here? Jade Dernbach comes back with a point to prove. It's a bad start with a no ball first up. Dilshan's timing is again out of sorts as he finds the inside edge again. Jayawardene moves to 80 with a drive through cover for four but when he goes through that area again it's spilled in the deep as Tim Bresnan drops on the run. England woeful and another life for Jayawardene.

Over 14: Sri Lanka 117 for 1: Tim Bresnan comes back now and another Dilshan flick brings up the century partnership. Good batting overal even if it has been littered with horrid England fielding. Fancy an all-out assault from these two now as Sri Lanka chase 170+. Jayawardene hits his 11th boundary as he carves the ball through point for four and another stroke through mid-wicket for six. This is painful to watch from an England point of view.
Over 13: Sri Lanka 103 for 1: Jayawardene gets to his half century with a wonderfully struck reverse sweep for four. It's been an innings containing both good fortune and brilliance. Sri Lanka just keeping the scoreboard ticking without taking huge risks. Now a straight six to bring up the 100. Tredwell goes for 36 from his four overs.

Over 12: Sri Lanka 89 for 1: England have gone into run saving mode here. Several men on the boundary even if their is lots of room on the leg side where Sri Lanka have profited. Another mess in the field as Dernbach and Jos Buttler leave it to each other after Dilshan gets a big top edge on a Broad bouncer. England's winter form continues.

Over 11: Sri Lanka 83 for 1: Jayawadene plays a delightful shot through mid-wicket for a smashing four and then sweeps Tredwell for four more through fine leg. This is a masterclass despite his second life. Is that another missed England chance? Buttler misses the stumps after a throw from the deep and it would have seen Jayawardene dismissed.

Over 10: Sri Lanka 70 for 1: Dilshan smashes Jordan for four as his lenght is again lacking. Coming up way too short at the moment and he's making a mockery of the field Stuart Broad is setting. England half-appeal for the run-out of Jayawardene but he was well home after a mix-up with Dilshan.

Over 9: Sri Lanka 61 for 1: Tredwell returns and just three runs go to Sri Lanka as we approach the half-way stage.

Over 8: Sri Lanka 58 for 1: A fifth different bowler for the fifth straight over and it's Stuart Broad's turn to face the wrath of Sri Lanka. Dilshan pulls hard into the stands for six as Sri Lanka pass fifty and the partnership between Dilshan and Jayawardene reaches the half-century. Bresnan spurns the chance to break that partnership, dropping Dilshan on the boundary. Another let off for Sri Lanka.

Over 7: Sri Lanka 48 for 1: Spin returns for England in the form of James Tredwell. Tidy over but Sri Lanka still get six runs from it with no alarms.
Over 6: Sri Lanka 42 for 1: Chris Jordan into the attack and his length is all over the place. Dilshan twice misses out on the pull. Now he goes too full, and Jayawardene flicks it away through square leg for four. Dilshan gets an inside edge but escapes playing on. Sri Lanka end the powerplay on 42 for 1.

Over 5: Sri Lanka 35 for 1: Sri Lanka are trying to get their boundary early in each over and Jayawardene tees off against Bresnan. The first sails for six but the second is dropped by Dernbach. Double pain for him after being denied Jayawardene's wicket in the second over. Now an inside edge for four to add to England's pain.

Over 4: Sri Lanka 23 for 1: Jayawardene continues to be a thorn in England's side and he chips Dernbach away for four very first ball. Now he glances the Surrey paceman down to third man where Alex Hales can't cut it off.

Over 3: Sri Lanka 14 for 1:England still feeling the injustice of that Lumb catch and perhaps that is reflected in their performance. Dilshan typically scoops Bresnan for six in his first ball. He misses two more Dilscoops later in the over as Bresnan comes back well.
Over 2: Sri Lanka 8 for 1: Drama in Chattagong. England have a breakthrough as Perera swipes across the line off Dernbach and is given out caught behind. Replays suggest the opener might not have made contact. Dernbach is convinced he has a second in as many balls as Jayawardene fends the ball off to Lumb who takes a terrific catch. The umpires go upstairs for a definitive decision and it goes against England. Jayawardene takes full advantage of his reprieve with a pull for four. It's all happening.

Wicket: Sri Lanka 4 for 1: MDKJ Perera c Buttler b Dernbach 3

Over 1: Sri Lanka 4 for 0: Bold from England to start up with spin against out of form Dilshan. Expect the pitch to add a bit of pace and for it to get quicker as the game progresses. Perera flicks it away for two after an England miss-field. He miss-judges the fifth ball though and it fall agonisingly short of Ali. Good start.

13:31: Right after that ordeal we're almost ready to go in Chittagong. The ever-dangerous Tillakaratne Dilshan facing Moeen Ali first up.

13:26: Set your stopwatches for the Sri Lankan national anthem. Still going......

13:20: Much made of Sri Lanka's threat with the ball in the second innings, but what of England? Moeen Ali, Ravi Bopara and James Tredwell will be responsible for taking pace off the ball while Chris Jordan, Stuart Broad and Jade Dernbach represent the pace options, the latter of which must produce a performance worthy of his status in this England team.

13:10: Both teams are unchanged as England opt to bowl first, hoping to take advantage of the dew later in the game. Risky business with Malinga and Mendis in the Sri Lanka bowling attack. England batted well on Saturday against New Zealand but they arguablly haven't produced a truely rounded performance since last summer. Need to discover some form from somewhere.

13:07: Teams:

England: Lumb, Hales, Ali, Morgan, Buttler, Bopara, Bresnan, Jordan, Broad, Tredwell, Dernbach

Sri Lanka: Perera, Dilshan, Jayawardene, Sangakkara, Chandimal, Mathews, Perera, Kulasekara, Senanayake, Mendis, Malinga
England win the toss and will bowl

12:57: We're awaiting the teams and the toss in Chittagong so let's reflect on a thrilling early game where South Africa have got out of jail against Netherlands. After only making 145 for 9 in their 20 overs, South Africa were on the brink of a shock defeat as Netherlands powered to 80 for 1. But a combination of Imran Tahir and Dale Steyn's brilliance and naive Dutch batting saw the Proteas win by six runs. An amazing game. Hoping for more of the same.

12:50: One match in and it already feels like England are on their last legs in this T20 World Cup. After falling to defeat against New Zealand via Duckworth-Lewis, Stuart Broad's men must beat Sri Lanka, who are two wins from two, or face early elimination at the Super 10 stage. Sri Lanka have been imperious in beating South Africa and Netherlands and another win for them will all but book their semi-final spot. Plenty at stake in Chittagong.
"We started well thanks to Mahela and Dilshan. It was a good total, but it was difficult with the dew for our bowlers. We had two spinners, but they couldn't grip the ball - especially Mendis. Not sure how serious Mahela's injuy is. Alex batted really well, so did Morgan. We'll have to pick up the pieces and get ready for the next game."
"We started well thanks to Mahela and Dilshan. It was a good total, but it was difficult with the dew for our bowlers. We had two spinners, but they couldn't grip the ball - especially Mendis. Not sure how serious Mahela's injuy is. Alex batted really well, so did Morgan. We'll have to pick up the pieces and get ready for the next game."