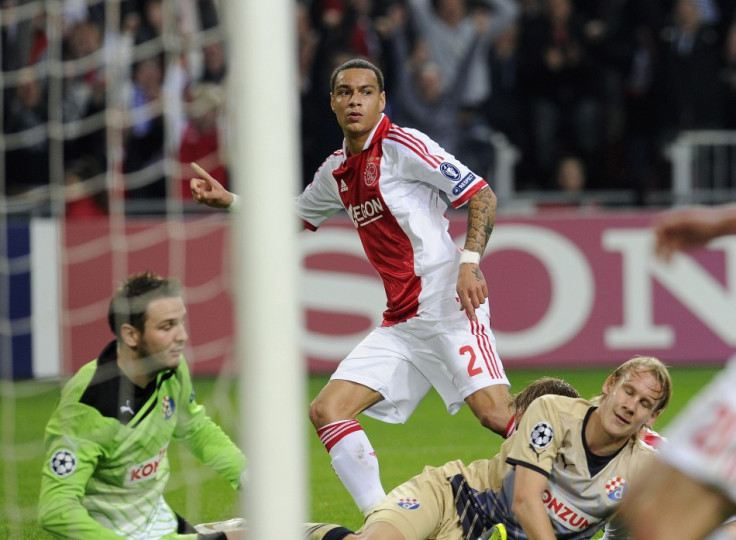 Gregory van der Wiel has admitted that he would be interested in a move to Valencia, as reports continue to link the right-back to a January deal with Liverpool.
Van der Wiel has starred for Ajax since the 23 year old moved through the youth ranks of the club into the senior squad in 2007. Despite specialising in defence, he has a penchant for scoring goals, and would be a versatile addition to any top European side.
Liverpool in particular have been chasing the starlet, with Chelsea also recently expressing an interest. And now, van der Wiel has revealed that Valencia are interested in his services too, as the January transfer window approaches.
"Valencia are a great club and an interesting option," Van der Wiel told Goal.com.
"I know that they are keen to sign me in the summer transfer window. I don't have any plans to leave this winter, but you never know what will happen. Either way, I want to end my Ajax career in a good way."
Liverpool are on the lookout to build even further on their squad in the coming windows, despite already outlaying £100 million on new players under Kenny Dalglish.
While the amount was offset by Fernando Torres' record £50 million sale in January, Dalglish has still made his intentions very clear to bring Liverpool back into European football and contention for Premier League trophies.
And while Liverpool are currently seventh on the Premier League table, they have endured some lacklustre results this season, including during the week when the side lost 1-0 to Fulham.
After Lucas Leiva was injured against Chelsea nearly two weeks ago, it became even more apparent that the Reds would make more moves in the next transfer window. And with Andy Carroll continuing to drag his feet up front, an established striker might be on the agenda as well as defenders and midfielders.
Van der Wiel is reportedly worth around £10 million, but Ajax need to decide whether to sell him soon, with his contract running out in the 2013 summer.