Daniel Agger has made it clear that he will remain at Liverpool for the foreseeable future amid reports that Barcelona had reignited their interest in the Danish centre-back.
The Spanish giants may be on the verge of winning their domestic league but there defence was torn apart by a rampant Bayern Munich side that put seven past them in the semi-finals of the Champions League.
Agger was subsequently linked with a move to the Catalan club but has now pledged his future to Liverpool.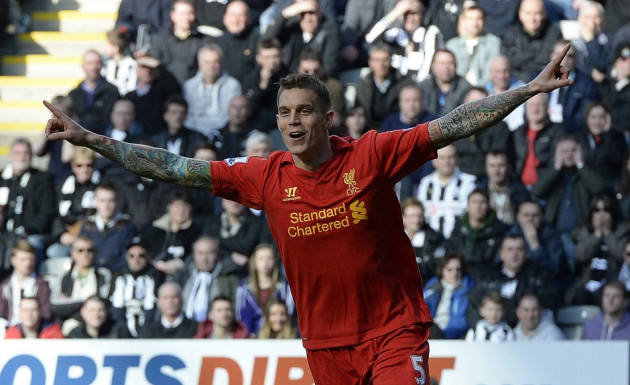 "I still have three years left and I intend to fulfil them. There are always rumours, but who is creating them? I don't know," said Agger, as quoted in the Telegraph.
"It is not a bad thing to be linked with top clubs but you have to take 70 per cent (of the speculation) off and then you have the reality."
While the Denmark captain is certain to be at Liverpool next season there will be some major changes, especially in defence where there will be a major hole to fill due to the retirement of Jamie Carragher.
Liverpool boss Brendan Rodgers knows how difficult it will be to find a replacement for the veteran defender but it seems Agger feels as though the club also need more quality in attack.
The Reds have kept 15 clean sheets this season, just two less than Manchester City who have the best record and two more than champions Manchester United, yet they find themselves languishing in seventh place.
Despite signing Daniel Sturridge and Philippe Coutinho in the January transfer window, it seems Agger feels Liverpool need to sign more players who can be a goal threat.
"Liverpool will always attract great talent and footballers so I'm not worried about that," added Agger. "Liverpool is such a big club worldwide I think - and I hope - most players would want to join this club.
"We need to change something. We need to get some goals in and we need to move forward. It is difficult to say if the squad needs much work.
"We've shown some really good football this season but we haven't been consistent enough - we have to admit that. That is what we need - we need consistency."