Liverpool have made no progress under Jurgen Klopp compared to the days of Brendan Rodgers and need 'at least four top players' in order to challenge for major silverware, according to Harry Redknapp.
The former Tottenham and West Ham United boss thinks 'everyone got carried away' by the German's arrival at Anfield and says the Reds were at their best when Luis Suarez, Raheem Sterling and Daniel Sturridge were causing havoc up front. These days, the BT Sport pundit thinks Liverpool are not able to 'terrify' teams.
"Everyone got carried away with Jurgen Klopp's appointment but Liverpool are no better off than they were two years ago," Redknapp told The Liverpool Echo. "They were at their best in 2013-14 with Raheem Sterling, Luis Suarez and Daniel Sturridge scoring goals for fun under Brendan Rodgers.
"You thought 'My God, whoever you stick in behind them, it doesn't matter because those three will rip teams to pieces'. (Luis) Suarez was the best player in the Premier League, Sterling's pace frightened teams every week and Sturridge was at the top of his game. Now you look at them and they don't terrify you in the same way."
Redknapp later aimed his criticism at Liverpool's recent recruitment and thinks the Anfield hierarchy need to bring in four marquee signings in order to challenge for the Premier League title. The former Portsmouth and Southampton manager also thinks Klopp also needs to muster a new way of playing and says even a Sunday league team could deal with the 'vulnerable' Reds.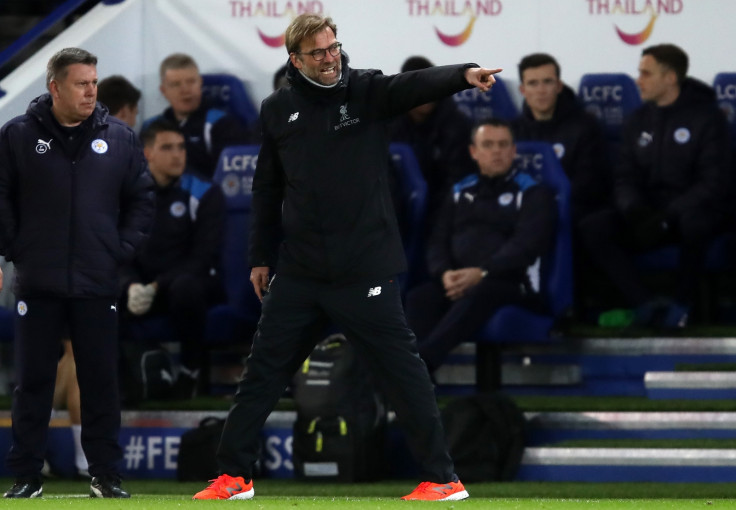 "Liverpool need to buy at least four top players in the summer to challenge," Redknapp added. "Defensively they fall apart too easily. Lucas played as a centre-back against Leicester and it just isn't his position. He's got no pace, is too small and he got slaughtered by Jamie Vardy. Joel Matip alongside him isn't up to it and both goalkeepers make too many errors.
"That is because they haven't recruited particularly well in recent times and remain short in about five key areas. Klopp has good little players who on their day can murder you but away from home, especially, Liverpool look vulnerable to anyone who gets amongst them.
"They didn't want to know on Monday night against Leicester. The way you play against them is so basic. The manager of a team over at Hackney Marshes would say the same thing: 'Go steaming into 'em, lads'. It's nothing clever. That's exactly what Leicester did."