Brendan Rodgers Mocks Arsenal's Attacking Options Ahead of Crucial Tie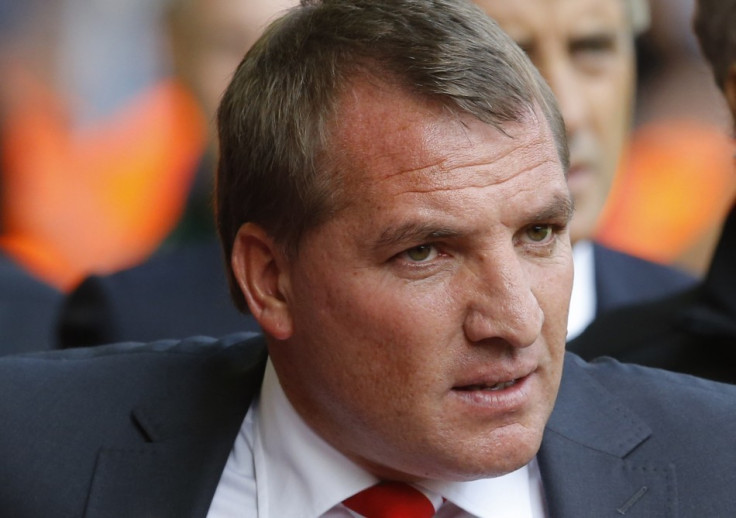 Brendan Rodgers has aimed a dig at Arsene Wenger over their lack of attacking options.
The Liverpool manager, who is flying high with the striking partnership of Luis Suarez and Daniel Sturridge, quipped that the Frenchman has to ride his luck or fall back on Nicklas Bendtner who has been in dismal form since his return to Arsenal. Giroud has been a revelation this season in the Premier League, scoring five goals and assisting four.
The Gunners will face their first real test against a proper attacking side this season and it is in this game that we will know more about both teams' title credentials. Wenger had failed in his attempt to land Suarez this summer, but made amends with the signing of Mesut Ozil from Real Madrid. The 64-year-old is still pondering the opportunity missed but Rodgers has been vindicated in his decision to keep hold of the Uruguayan, who has come back from his 10-game ban and taken the team to new heights.
"It may become difficult if you lose that one striker. I'd think Wenger will look to get a striker in [in January] and will be hoping and praying that he doesn't get any injuries. And he's obviously got ... Nicklas Bendtner," Rodgers said coyly.
When asked about the summer, Rodgers said: "As a manager the job is obviously about managing individuals but you have got to protect the club. I'm sure the senior players, indeed all the players, are looking to the manager in a situation like that to see what happens. It cannot fester and be allowed to become a cancer within the group.
"No matter how difficult the situation was, we were leading up to our first game of the season having had a brilliant pre-season and nothing could be allowed to stand in the way of our preparation for that. As we said at the time, no one was going to be bigger than the club and we had the opportunity to show that we are a big club. The status and the power of Liverpool is greater than anyone."
© Copyright IBTimes 2023. All rights reserved.