Arsenal and Liverpool are believed to be keeping tabs on Portuguese striker Eder, according to Portuguese reports, with the 24 year old starring for Braga after making a summer move to the club.
In 12 appearances this season, Eder has scored six times, after the club took notice of his talents at Academica and made a play for the hitman at the end of last season.
Liverpool and Arsenal are both believed to be in the market for a striker in January, with the Reds in particular desperate to find a replacement for the on-loan Andy Carroll.
Brendan Rodgers failed to land a striker on deadline day after letting Carroll go to West Ham, and the manager has since been clear about wanting to bring in support for Luis Suarez, who has been creating and scoring the vast majority of the side's goals this season.
With that in mind, strikers far and wide have been connected to Liverpool, with Theo Walcott and Daniel Sturridge also believed to be on Rodgers' wishlist for January.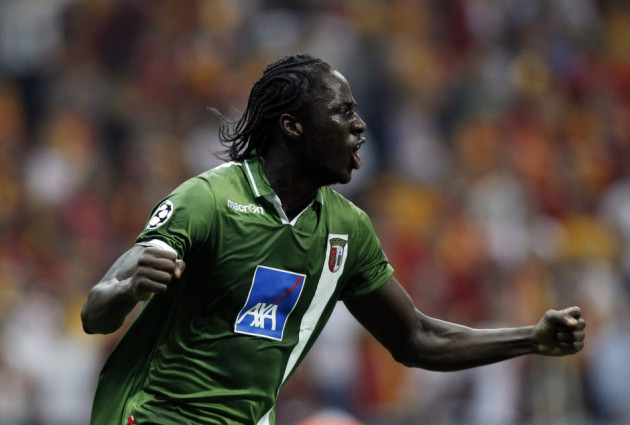 Arsenal, meanwhile, are believed to be considering letting Marouane Chamakh go, Talksport reports, with the striker becoming increasingly frustrated at his lack of game time.
Lukas Podolski and Olivier Giroud were brought in to the Emirates during the summer, and effectively became replacements for Robin van Persie, and with Gervinho also fighting for a place Chamakh has fallen down the pecking order as he fails to deliver in the limited appearances he receives.
Eder's release clause is said to be worth around £24 million, and with his recent arrival at Braga, both Liverpool and Arsenal would have to pay very close to that figure if they hope to land him in January.
The Gunners are not well known for getting involved in the January transfer window, but with the club currently sixth on the table, should they still be out of the mix for a Champions League spot, Wenger's hand may be forced as he looks to the high revenue that comes from qualifying for the prestigious European tournament.