Liverpool are reportedly in negotiations with Aston Villa as they attempt to convince the club to allow Darren Bent to leave on-loan until the end of the season.
The England international is said to be unhappy with life at Villa Park this season and was left frustrated when he could not even make the substitutes bench for the game against Arsenal last weekend.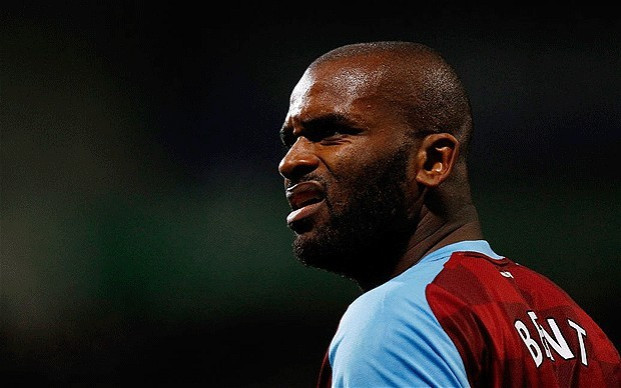 Bent had been out due to an ankle injury but was declared fully fit and it was expected that Paul Lambert would reinstate him to the squad, however, the Scot instead picked youngster Jordan Bowery to start on the bench.
The Metro has reported that Liverpool have already entered into talks with Villas as they seek to bring the striker to the club on an initial loan deal, with a view to the deal becoming permanent in the summer.
The former Tottenham striker has previously been linked with a move to Liverpool when they were struggling for goals last season, and it is clear that manager Brendan Rodgers wants to give Luis Suarez some support.
Rodgers confirmed that he has a limited budget in the January transfer window but stated that he wanted to add some strength to his attacking options.
"If we can get in the quality in the final third we need to support what we have, then there will be enough to keep the team moving forward," said Rodgers, as quoted in the Metro.
"But I am not so sure that will happen in January. This year the club wanted to balance the books and see where we are at. There has been big investment in the club and lots of players went out and a few came in during the summer, so we will look to do some business."
If Liverpool are short on funds then a loan deal could be the perfect scenario as Rodgers is well aware that his side is lacking something of a cutting edge.
While Lambert has preferred to start with Christain Benteke this season, Bent does have a proven track record in the Premier League as he has consistently found the back of the net for Charlton, Tottenham and Sunderland, before scoring 22 goals in 52 games for Villa.