Liverpool striker Craig Bellamy believes that the side's younger players will adjust to their homes in Merseyside, with the stalwart claiming a lack of experience at a big club was part of the reason that the likes of Andy Carroll, Jordan Henderson and Stewart Downing struggled last season.
Carroll and Henderson in particular were seen as investments for the long-term future, but as the Reds faltered in the league, and eventually finished eighth in the table, it appears that the pair are yet to live up to the hype associated with their sky high transfer fees.
Downing, meanwhile, also failed to shine for Liverpool over the course of his first season for the club, with the winger clocking just one assist for the entire campaign.
But Bellamy believes that the trio will come good once they learn to use the pressure of playing for one of the world's biggest clubs to their advantage.
"We bought young players. I believe that when you play for a club like Liverpool, one or two players have found it difficult," he told the Liverpool Echo. "I already had the experience of being here before so that helped.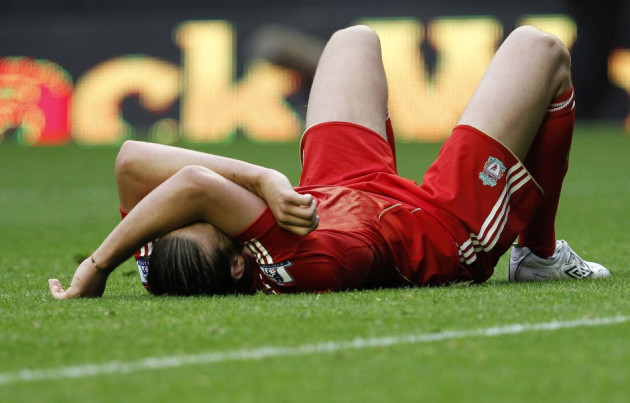 "Up to Christmas was brilliant for me and January and February was great. I was really aware of what the club was about. Some of the other players came for a lot of money and struggled with the club.
"But they are really good players and I believe next season that Jordan Henderson, Stewart Downing and Andy Carroll will do very well. They have too much ability not to. Sometimes you need a year at a club like Liverpool."
All three mentioned for England in their now-failed 2012 Euro campaign, and their experience in Poland and the Ukraine will help the trio to bring more success to Liverpool under new manager Brendan Rogers next season.
And Bellamy argued that with Rogers in the front line next season, the side can look forward to a great deal of success on and off the pitch.
"First of all, he is a very good guy, a very, very good guy," he explained. "Secondly, he knows his football.
"What he has done at Swansea is nothing short of remarkable. Swansea had it in place because Roberto Martinez built a structure. So everything around the club was brilliant for Brendan Rodgers - but didn't he grasp it and stamp his authority on it.
"Liverpool is not that far away from having that structure. He knows he's coming into one of the most remarkable football clubs in the world but it is a chance he deserves. I feel if he can approach this job in the way he did at Swansea then it will be a match made in heaven."
Liverpool will no doubt be aiming to get back into the Champions League next season, and the club's owners have taken a big risk on Rogers, who showed for Swansea what he can do on limited funds, but has yet to prove himself in Europe's top tier competition.