Liverpool will do battle with Borussia Dortmund this summer as both clubs look to secure the services of Porto's in-form striker Jackson Martinez.
The Colombia international has been in sensational goal-scoring form this season, with his 28 goals going a long way to help the club move into the final game of the season one point ahead of bitter rivals Benfica at the top of the league.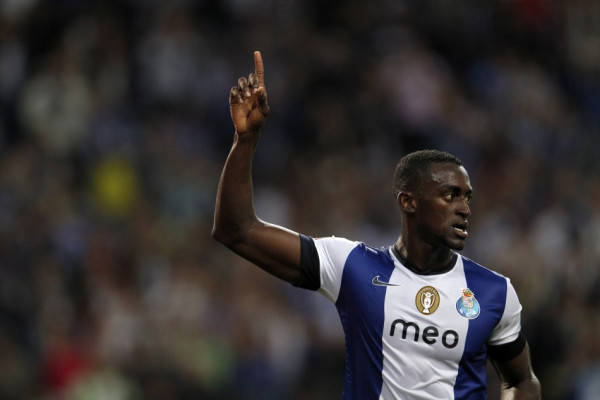 Martinez was signed from Mexican club Jaguares de Chiapas for just €8.8million last summer and has been a huge success in his first season in European football.
However, it seems Porto may have a difficult job in keeping the striker at the club as the Express believe that Liverpool and Borussia Dortmund are both keen to sign Martinez this summer.
Champions League finalists Dortmund are worried that star striker Robert Lewandowski may leave the club in the summer as he has just one year remaining on his contract and has been heavily linked with moves to Manchester United or Bayern Munich.
Should Dortmund be forced to cash-in on the Polish forward then they believe Martinez would be a suitable replacement.
Liverpool are also said to be keen to recruit the 26-year-old as manager Brendan Rodgers looks to build a squad that is capable of challenging for a place in the top four next season.
The Reds also have question marks over the future of one of their strikers, with Luis Suarez being linked with a move away from the club after he was handed a 10 match ban from the Football Association after biting Chelsea defender Branislav Ivanovic.
Some reports suggest Suarez feels he has been victimised and now wants to leave England, while others believe that Liverpool are concerned by his behaviour and may decide to cash-in on the Uruguayan.
Even if Suarez remains at Anfield then Rodgers may feel he needs four strikers to be able to compete with the top teams in the Premier League. With Daniel Sturridge proving his talent since joining Liverpool then the addition of Martinez would certainly provide the club with an array of attacking talent.
One of the difficulties for the Merseyside club will be persuading the striker to leave Porto for Liverpool as he would have Champions League football if he stayed in Portugal or decided to move to Borussia Dortmund.