Liverpool manager Brendan Rodgers has lavished praise on young striker Adam Morgan after the 18-year-old scored in the 1-1 draw against Toronto FC in Canada.
Morgan has come through the Liverpool academy and was a regular for the Under-18 side two seasons ago, before continuing to impress in the reserves and in the FA Youth Cup last year.
He was never handed a opportunity in the first team under former boss Kenny Dalglish, but it seems he has suitably impressed Rodgers who was quick to praise the performance of the England youth international.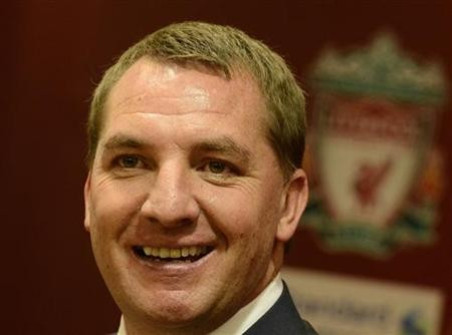 "He's a really, really good kid. He's come in, he's taken everything on board that I've talked about," Rodgers told the clubs official website.
"He's technically good, he's got a natural eye for a goal - if he doesn't arrive at that moment, the goal doesn't go in because the defender would have got to the line to defend it.
"He's got that natural instinct to score but I was also pleased with the cleverness in his pressing. He pressed the ball really well. That forced them into some mistakes.
"It was a great moment for him. His father flew in this morning from Liverpool, so to get here and to see the goal would have been a special moment."
Liverpool used some 23 players in the pre-season game against Toronto and it was clear that Rodgers wants to take a look at the youngsters who have graduated from the academy.
It was not just Morgan who will be encouraged by the words from his manager, but another teen was handed the chance to impress, with Raheem Sterling setting up the goal for his fellow youth team player.
The 17-year-old was handed his debut by Dalglish last season and there are high hopes that Sterling will be able to replicate the success that Scott Sinclair enjoyed while working alongside the Northern Irishman.
"I thought he did very well," added Rodgers. "Raheem is very persistent. He doesn't get knocked over easily, he shows great courage and bravery on the ball. His strength for the goal was impressive - that was the thing that surprised me for such a slight guy.
"He was in a good position to intercept, he then went on the outside of the defender, worked his space and got his shot across goal, and obviously young Morgs tapped it in."
Liverpool fans will be hoping that Rodgers can blood some of the young players into the squad this season after a number of years in which players have struggled to make the jump to the first team.