Rodgers Says Liverpool Need Two Instinctive Goalscorers in January
Liverpool remain in the bottom half of the table after a sixth league draw
Liverpool manager Brendan Rodgers has reiterated his desire to bring 'one or two strikers' to the club after watching his side draw their sixth league game of the season.
Luis Suarez headed home after a rare assist from Jamie Carragher as Liverpool secured a 1-1 draw with Chelsea which meant that they have now gone six games unbeaten in the league.
However, they remain in the bottom half of the table and are already some 15 points behind Premier League leaders Manchester United.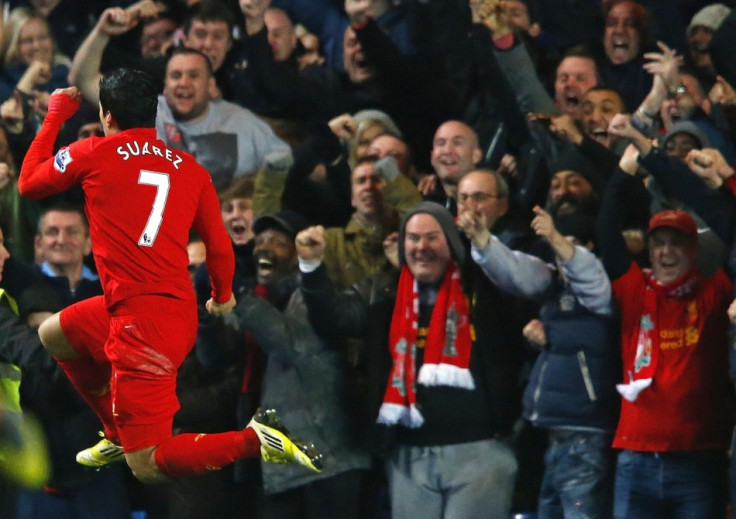 If not for the superb form of Suarez, who has scored eight goals in his last 10 league games, then Liverpool would be in the relegation zone and it is growing abundantly clear that more options are needed in attack.
With Fabio Borini currently sidelined through injury, even more emphasis has been placed on Suarez and Rodgers is determined to address the issue during the January transfer window.
"We need one or two more players, it's as simple as that," Rodgers told the Liverpool Echo. "That was our sixth draw, and in a lot of those games we've come back from being behind.
"We've got great character and resilience and survival instincts in the group, and we're dominating games with the ball - but you need materials.
"Luis just needs that support of instinctive goalscorers. If we can hopefully get one or two in January who can help us at the top end of the field we'll turn draws into wins."
The former Swansea boss has found life difficult at Anfield with a relatively small squad, but he has praised the support of the fans and believes it will be a successful season if they can better there finish from the last campaign.
"Last year the club finished eighth. If we can improve on that, that would be fantastic in terms of where we're at. That's the reality of where Liverpool are at, I'm afraid. The supporters are very educated. It can't be easy for them. We all know the great history of the club, but we can't keep looking in the rear view mirror and looking back. We have to go forward," added Rodgers.
"If you're not going to have a massive investment that will make it happen very quickly, you've got to develop it, and that's where we're at.
"The supporters, I'm sure, see that. They are being very lenient with myself and the team so far, and I'm sure they'll be frustrated at times, but you can see from today and every other game we've had, the support has been absolutely incredible. Like always, I thank them for that."
© Copyright IBTimes 2023. All rights reserved.