Brendan Rodgers says that he will give yet another Liverpool youngster a chance with the senior side, as Samed Yesil is handed a shot in the Europa League match up with Young Boys.
Yesil is believed to be getting ready to head to Switzerland alongside Adam Morgan, while more senior players in the Reds' line up will be left at home as Rodgers looks to show the younger players that if they work hard they will be given an opportunity to step up for the first team.
Rodgers admitted that he noticed the Liverpool youth squad increased in confidence and wanted to impress even more as they watched Raheem Sterling move up the ranks.
"Yesil will certainly be fast-tracked," he told the Echo. "He will be involved in the Europa League game.
"I watched him play against England Under-19s during the international break and he scored two terrific goals and set up another.
"The biggest thing for young players now is that the introduction of Raheem has given even the seven and eight years olds the one thing in life you want - hope.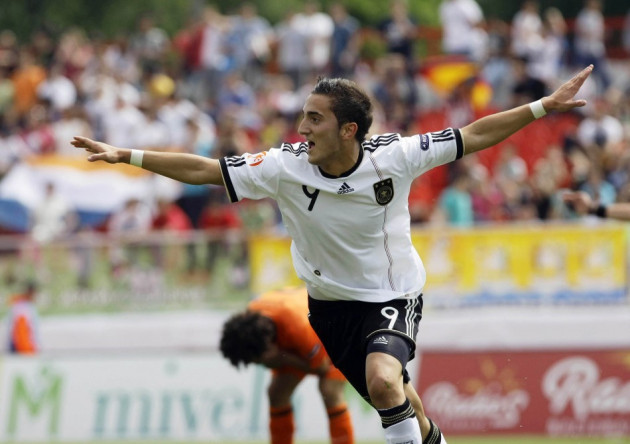 "Every young Academy player, every parent or guardian has got hope that a young player will play at Liverpool.
"I saw it last week after moving a lot of the young players up to Melwood with it being international week. You could see it in their attitude. They had a spring in their step.
"They feel that they have got a chance and they will get that. There is nothing better than when you see a young kid come through. There will be that chance for Yesil and one or two other boys over these period of months now."
Yesil was purchased by Liverpool from Bayer Leverkusen for £1 million this year, with the Germany Under 21 international making up a star-studded youth team including the likes of Oluwaseyi Ojo and Jordan Ibe, who were all wanted by multiple clubs as the Reds snapped them up.
Yesil is touted for big things for both Liverpool and Germany, with the teen nicknamed 'Gerd' back in his home country after the legendary Gerd Muller.
The 18 year old made his debut for Liverpool's under 21 side on September 14th, playing for 58 minutes and making a positive contribution to the squad's 4-1 thrashing over Chelsea.