Charlie Adam believes that Liverpool will take on a top manager this summer, and the midfielder says he'll work hard to impress whoever come into the Anfield fold.
After being purchased by Kenny Dalglish at the start of last season, Adam had a disappointing season with the Reds, with the side failing to achieve their goal of finishing in the top four.
Dalglish was sacked at the end of the campaign, and now Liverpool are in talks with numerous candidates, including the likes of Louis van Gaal, Roberto Martinez and reportedly Brendan Rogers for the position.
And whoever the new manager of Liverpool will be, Adam says he will be aiming to impress them both on and off the pitch as he makes his comeback from a knee injury that has kept the Scotland international out of action since March.
"I was back working at Liverpool last week," he said, according to the official Liverpool website. "I'll be all geared up and trying to impress the new manager.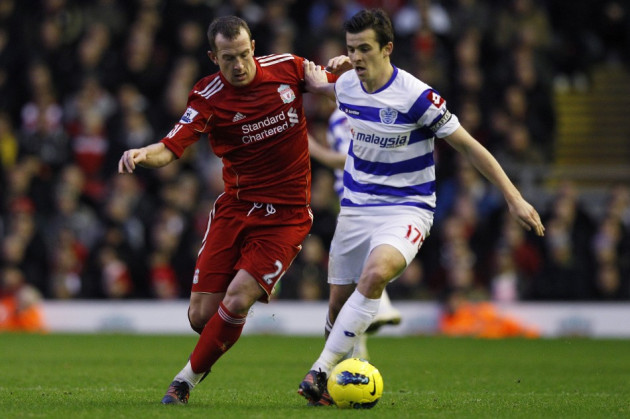 "Whoever comes in will be a top manager who is used to working with top players. It's one of the best jobs in English football so it will be very attractive to a lot of people. We're one of the best clubs in the world and I feel extremely fortunate to be at Liverpool."
He continued: "The most important thing is just getting back on the pitch and playing again.
"I missed eight weeks toward the end of the season and the Cup final. I couldn't help the lads when they needed it. So I need to be fully fit to show the new man what I can do."
Liverpool have made their ambitions to get back within Champions League contention clear, and will no doubt be buying more talent this summer to keep competition high for a spot in the middle of the pitch.
And Adam will be looking for a big improvement on last season if he hopes to have a certain spot in the starting line up at Anfield.