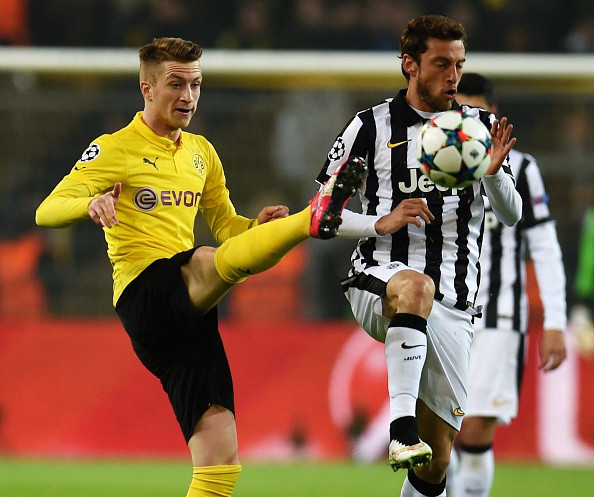 Liverpool chief executive Ian Ayre has admitted that following fans' advice to sign Marco Reus from Borussia Dortmund during the summer transfer window seemed "like a good idea", but insisted the club cannot follow every social media recommendation. Speaking today at the annual Web Summit in Dublin, Ayre reveals that the Merseysiders have people keeping a close eye on what supporters say on social media as a barometer for the mood of the "customers".
Brendan Rodgers was repeatedly encouraged by fans, and even club legends such as Jamie Carragher, to break the bank for the former Jurgen Klopp star in order to fill the gap left by the departure of Luis Suarez to Barcelona.
Ayre suggested that the club were aware of the desires of the fans and, as quoted by Liverpool Echo, admitted signing the German international signing "seems like a good idea".
But he added, "If we did everything that was said on social media, we wouldn't get any work done. It's about using it as a barometer. It's a good tool to get a sense of what the feeling is out there. You've got very different and diverse people; the people who come to the games are slightly different to the millions who watch on TV."
Some supporters earlier this season urged the club to part ways with former manager Rodgers following a poor start to the campaign – with Klopp as a popular choice with many to take the job instead. Ayre doesn't confirm whether the dismissal of the former Swansea boss was motivated by the fans' messages but hints that the supporters' opinions can have an impact on the club decisions.
"When there's a consistent and common message, either good or bad, then that's a good indicator," he said. "Just like any business, people do research, we have people who just look at what the messages are. That's what you do.
"Like any business, you want to listen to your customers. That doesn't mean you go out and sign a player, because it doesn't happen like that. But if they are talking about what we did at a particular game or the manager, then of course we look at that to get a sense of what's happening."