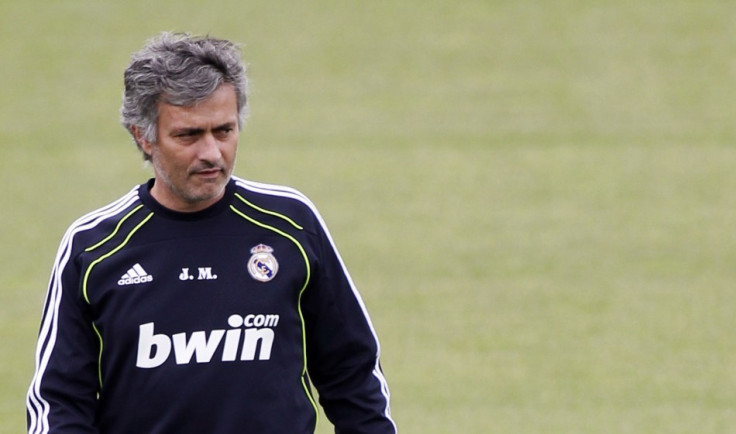 Liverpool and Manchester City target Cristian Chivu is considering 'three or four' top teams for his next destination, according to his agent, with a return to Ajax ruled out.
Chivu's contract with Inter Milan finishes at the end of the season, and the 31-year-old is hoping to find out about his future as soon as possible.
Both Liverpool and City were strongly linked to Chivus, but his agent insisted that neither club had contacted the star formally as yet, and the player would wait until December to start talking to sides over a possible deal.
But now, Joan Becali claims that a host of big clubs have been speaking to Chivus, with Real Madrid a possible front runner to coax his signature.
"Back to Ajax? I'd say he could continue playing abroad, maybe at Real Madrid," Becali told ESPN Soccernet.
''I'm talking with three or four big-level teams. He can continue playing for four or five years.''
Becali went so far as to claim that he had spoken to Jose Mourinho himself about a possible deal, though Liverpool and City shouldn't be considered out of the running yet.
"Real? Mourinho knows him well. I've spoken with him, we'll see. The most important thing is that Cristian plays as a pure defender," he explained.
Chivu has endured a mixed career so far, starring for Ajax when he moved to the club in 1999 and then moving onto Roma and Inter Milan. At Inter, the Romania international fractured his skull after colliding heads with Chievo striker Sergio Pessissier, and was out of action for just over two months while he recovered.
The defender has stalled contract talks with the Serie A side of late, and is reportedly holding out in the hope of a bigger club becoming available. While Inter can offer Champions League football, a side like City or Real can offer a team that are favourites to win the coveted trophy.
Liverpool can't offer European football this season, but the club are still clearly very ambitious, spending over £100 million so far this year to create a team capable of challenging for top honours.
But Mourinho's established relationship with Chivu could prove to be the edge in a transfer deal, after the Real manager worked with Chivu between 2007-2010 at Inter, and the pair won the Champions League trophy at the club.