Alan Hansen believes that the tackle on Craig Bellamy as Team GB faced Senegal last night was a form of assault, with the former Liverpool star insisting it should have been a penalty.
Saliou Ciss tackled Craig Bellamy late on in the match, as Team GB were pushing for a goal to steal victory while the scores were locked at 1-1.
But the referee continued the match, despite the Liverpool man's protests, and Hansen believes that has the game would have been sealed if a penalty was given, but he admits that Senegal deserved a point all the same.
"A draw was a fair result," Hansen told the BBC. "The big decision was the penalty not given on the challenge on Bellamy. It's astonishing the referee didn't pick up on it.
"It's assault! If they had got the penalty kick and scored it would have been game over. For the Senegal goal, Micah Richards commits the cardinal error of turning his back on the play. The goal had been coming."
Team GB now face a more difficult task than they first hoped in their aims to finish at the top of their Group.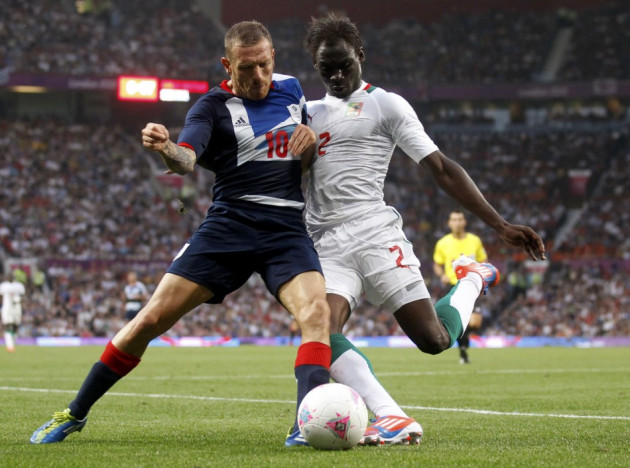 Meanwhile, Stuart Pearce insisted that Team GB were suffering from nerves as they fell down to Senegal, with Bellamy's goal cancelled out by an 82th minute equaliser from Moussa Konate.
"I saw nerves before the game," Pearce said. "A lot of our players have played Premier League football, but this cranked it up a bit."
He continued: "Late on in the game we ran out of a bit of gas and it went end to end at that stage.
"We would have liked to have gone on [and scored more] after getting our noses in front, but we are still in the mix, it's going to be a wide open group, and we have to take confidence from this.
"Physically, Senegal were a bigger side than us and more powerful. But that's not an excuse, we will come away from the match, have a good look at it and see where we go from there."
Even though Team GB were disappointed with their result, the side can take comfort in the performance of Bellamy, who after a successful season for Liverpool showed he was worth an overage spot in the squad.