Liverpool's abject defeat against Swansea City cannot be blamed on the absence of departed midfield star Philippe Coutinho, former Reds centre-back Jamie Carragher has said.
Alfie Mawson's 40th minute goal proved to be the difference between the sides at the Liberty Stadium as the visitors' 18-game unbeaten run came to an end.
Coutinho was sold to Barcelona in a £142m ($198m) deal earlier this month, with the Reds struggling to break down the Premier League's bottom side in the Brazilian's absence.
However, Carragher said it was too simplistic to blame Liverpool's deficiencies at Swansea on Coutinho alone and added that the club's decision to sell him during the middle of the season can only be judged in the summer.
"It's wrong to say on the back of one game last week, 'It's fine without Coutinho' and it is wrong on the back of this game to say, 'It's a nightmare without Coutinho'," the former centre-back was quoted as saying by the Liverpool Echo.
"You judge the sale of Coutinho at the end of the season, and if Liverpool don't make top four then people will say, 'Why did you sell him?'
"Who knows what goes on behind the scenes, but a game like that last night is where you would miss Coutinho, more so than the [Manchester] City game. The City game is a 50-50 game, about pressing and counter attacking. Swansea was about breaking a team down.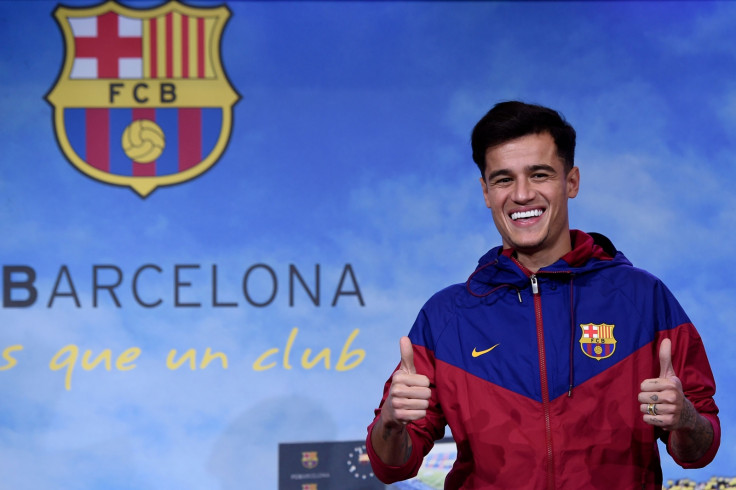 "Yes Liverpool have goals in the team, but none of them are the ones who feed someone else. Who is going to feed the front three to score the goal?"
Former Liverpool midfielder Jamie Redknapp said over the weekend that Jurgen Klopp now had a better squad at his disposal at Anfield due to the world-record signing of Virgil van Dijk from Southampton.
Redknapp said the Reds had enough attacking talent in their ranks to make up for the loss of Coutinho – even if they do not sign a replacement for the playmaker in the January window – and added that Van Dijk's signing would provide some much needed defensive steel to his former club.
"They sold Coutinho to Barcelona for a huge fee and have brought in Virgil van Dijk for £75m – a player they badly needed. Ultimately, they needed a centre-back more than they needed Coutinho," he was reported as saying.