Dirk Kuyt has revealed that although he is considering offers from numerous clubs, the striker is will stay at Liverpool if the incoming manager can promise him more game time.
Kuyt made 44 appearances for the Reds this season, but not being considered as a regular starter has been frustrating for the Holland international, and he admitted he is open to a move elsewhere as a result.
"Everybody knows that I have been playing for six years at Liverpool. So far, I had a great time," he told Bild.
"But last season I played less than I wanted. That was very disappointing and annoying.
"But the question [over summer] may still be in Liverpool or elsewhere. If Liverpool is getting a new coach who wants to keep me and wants to give me more games than last season - then that is a possibility. But there are others."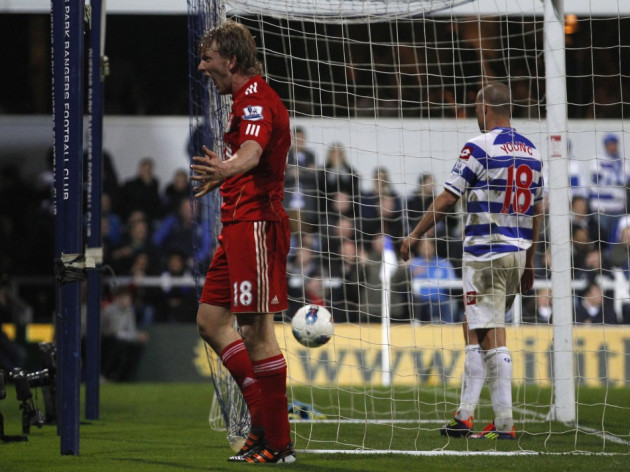 Kuyt is said to be fielding interest from Hamburg, and though he said he would be proud to play for the currently struggling Bundesliga club, the 31 year old has had offers from elsewhere.
"Yes. HSV is an option. I am proud to have such a great, wonderful club has interest in me. But there are other requests," he explained.
"I can feel that I play a few more years at the top level."
Liverpool will no doubt be gearing up for a busy summer, with an new manager on the horizon as well as the chance to keep building on the squad to make themselves capable of challenging for a Champions League spot.
The top four hasn't been this competitive for some years, with Tottenham and Chelsea along with Newcastle all vying for a place in Europe's premier competition, alongside Arsenal and the Manchester pair.
With this in mind, Liverpool will also be cutting loose any players who aren't necessary to free up as many funds as possible, and Kuyt's future will depend on the new manager's plan for the club.