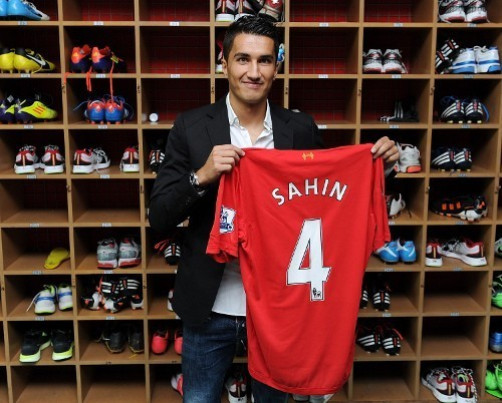 On loan Liverpool midfielder Nuri Sahin has confessed the Anfield club's reputation persuaded him to make the move. The Turkish midfielder, who is contracted to Spanish champions Real Madrid, made his Reds debut in the 0-2 defeat to Arsenal. The 24 year old midfielder also spoke out in support of his Madrid coach, Jose Mourinho, who was rumoured to have influenced his player to sign for the Reds instead of the Gunners, with whom the player was strongly linked earlier in the summer.
"I'd spoken to Jose Mourinho three times. He wanted me to play in the Premier League but didn't refer to a specific team. I've chosen Liverpool because I wanted to play in a football team with a tradition. I played at one of the biggest clubs in Germany, Borussia Dortmund, and Real Madrid. And now, I play for the biggest club in England," the 24 year old midfielder explained.
The Turkish international also spoke in praise of the Reds' captain, Steven Gerrard, for his attitude towards his team mates and youngsters.
"He's a fantastic player and a captain. He really takes care of the youngsters especially Raheem Sterling. I can learn many things from him. It's an honour to play alongside [him]," he said.
Goals Will Come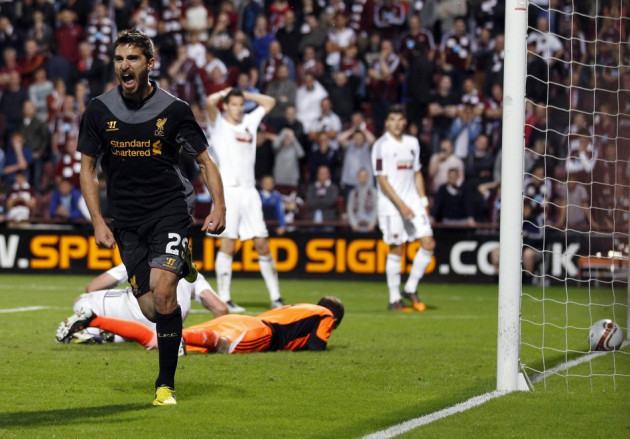 Meanwhile, Italian striker Fabio Borini is determined to end his goal drought for Liverpool, sooner rather than later. The £11m signing from Italian club Roma has scored just once in eight games for his new club... which has not made Brendan Rodgers' start to life at Anfield any easier. Part of the reason for Borini's drought could be that has been deployed out wide, to accommodate Uruguayan Luis Suarez, rather than through the centre, which is his preferred position.
"I'm working really hard on the training ground. On my physical condition, technical side and tactical as well, with the manager and the assistant manager after training, with Luis and all the other players. I know they will come because as a striker you always get chances in a game. It's probably just a moment that you get unlucky or the keeper makes saves. It's just a moment," the 21 year old forward told the club's official Web site.