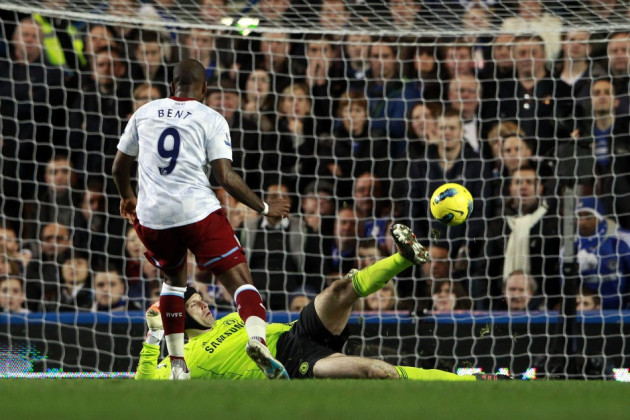 Liverpool have been dealt a blow in their pursuit of Darren Bent, after Aston Villa manager Alex McLeish revealed the club would not sell any player during the January transfer window.
Bent, 27, has emerged as a shock transfer target for Kenny Dalglish after the Reds accepted Luis Suarez's eight-game ban for racially abusing Manchester United's Patrice Evra.
And with Andy Carroll, Dirk Kuyt, Craig Bellamy and Stewart Downing having managed just six goals between them all season, Dalglish has reportedly identified Bent as the player to resuscitate Liverpool's goal-shy attack.
However, McLeish has moved to quash rumours suggesting Liverpool are on the verge of signing the England international and said the club was prepared to reject a big-money approach from the Merseyside club.
"I'm not willing to sell anybody at the moment but you don't know what will happen," McLeish told the Sunderland Echo when asked about Liverpool's interest.
"We've had one or two phone calls about a couple of players. I wouldn't be tempted to lose any of the strikers - strikers make the difference in this league."
Bent has scored 15 times in 32 appearances for Villa since joining from Sunderland in a £24m deal 12 months ago, but the striker has apparently grown unsettled in Birmingham "following a summer of change and a succession of niggly injuries," the Daily Mail reports.