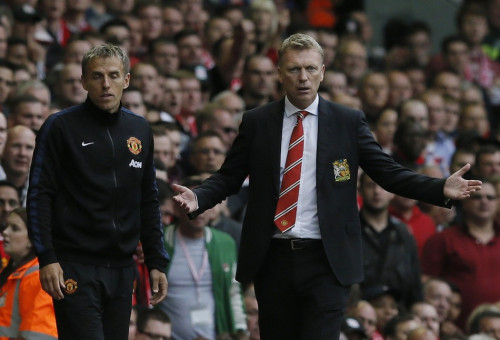 Liverpool favourite Mark Lawrenson has argued that David Moyes will be given more time to prove himself at Manchester United despite the club suffering some of their worst results for many seasons.
United are currently seventh in the table and though they looked to be building momentum over the Christmas period their home form has been particularly poor, with the side struggling to adapt to a new manager for the first time in 26 years.
As the title holders lost 2-1 to Swansea and exited the FA Cup in the third round – a competition they're often one of the favourites to win – Moyes' future has been the subject of much debate.
But Lawesoen believes he will stay on and the club have complete faith in his abilities despite a difficult first half of the season.
"You don't give someone a six-year contract to replace the most successful boss you have ever had and then throw him overboard after six or even 12 months," he said in the Mirror.
"That is why I believe there is no pressure on David Moyes regardless of the club's league position and yesterday's cup defeat.
"Don't give me this 'Moyes must go' nonsense. Not when the bloke has spent the best part of a decade getting Everton to punch above their weight against much better-resourced rivals in the Premier League."
Lawrenson admitted that Moyes will need to do some work this month in the transfer window to get the club back on track and while the title now looks out of reach for United he believes that they will still make a recovery and the Scottish manager will be deserving of praise.
"He needs a striker, an attacking midfielder and a defensive midfielder for starters," he explained. "He isn't sitting waiting for his scouts to present him with a list.
"I know for a fact he is hardly at home. He is flying around Europe taking in matches, assessing players, seeing if they have the character, the temperament and the quality to play for the biggest club in the world.
"United will be hurting from yesterday's result. But it will only serve to inspire them further to bring in the players needed. They will be back – and Moyes will be leading the recovery."