Liverpool are preparing for a Premier League hearing as they attempt to fight the charge of illegally approaching Clint Dempsey during the summer transfer window when he was still a Fulham player.
The attacking midfielder was continually linked with a move to Liverpool over the summer but eventually decided to join Tottenham on deadline day.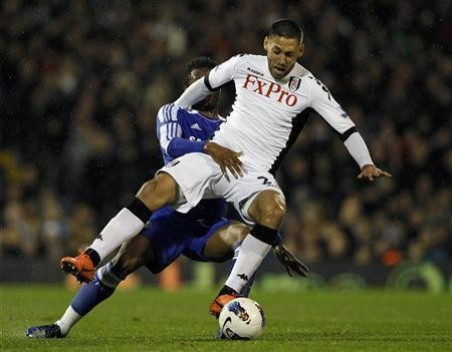 Fulham made an official complaint about Liverpool as they believe that the club have broken Premier League rules by 'tapping up' the midfielder.
The Daily Telegraph has reported that Liverpool could face a fine or even a suspended points deduction should they be unable to successfully defend their case.
The complaint from the west London club came after Liverpool manager Brendan Rodgers made public his intention to attempt to sign Dempsey in an article which was published on the clubs official website.
This was not the only complaint from Fulham who were also unhappy with the statement on the New England Sports website which claimed that Liverpool had already agreed to sign the United States international.
The website is run by the Liverpool owners who subsequently sent an apology to Fulham, however, this has not stopped the club from pursuing their case against the Merseyside club.
Liverpool eventually missed out on signing Dempsey as an offer from Tottenham was accepted, but that has not stopped Fulham from following through their complaint and it seems a hearing is now inevitable.
As of yet there is no indication as to when the hearing will take place but it is understood that Liverpool will attempt to fight the charge.
There have been similar cases in the Premier League with Chelsea once receiving a suspended three point deduction for illegally approaching Ashley Cole.
Liverpool have also previously been accused of making an illegal approach, when Tottenham made a complaint about striker Robbie Keane which was subsequently dropped when he made the move to Anfield.