Carragher Targeting Top Four Finish and Champions League Football
Liverpool are now unbeaten in seven Premier League games
Jamie Carragher believes that the race to finish fourth is wide open after a weekend which saw Liverpool extend their unbeaten run to seven Premier League games and move within eight points of fourth placed West Brom.
Despite a difficult start to the season under new manager Brendan Rodgers, Liverpool are now just four points behind Arsenal and two behind Tottenham who claimed fourth last season.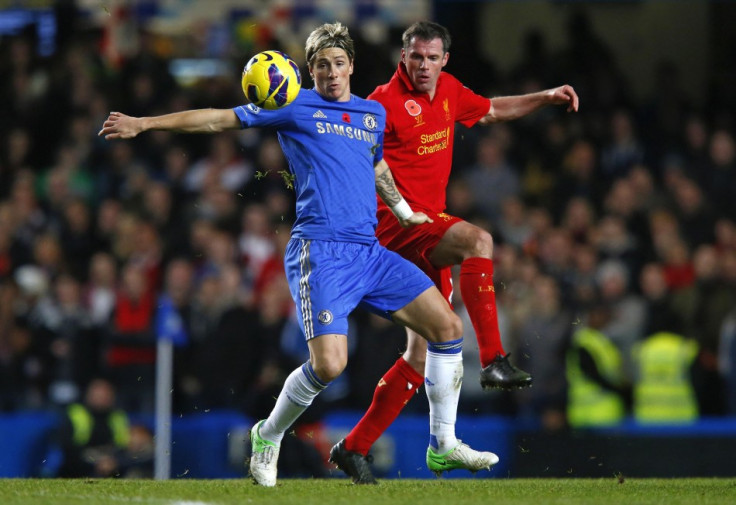 "We look as if we have not made a good start," Carragher told BBC Sport. "But with winning on Saturday, we are not too far behind the top four. It is still up for grabs."
Liverpool finished a disappointing eighth last year under Kenny Dalglish and after a difficult start, it had looked as though they would be well short of challenging for a place in the top four.
However, Arsenal and Tottenham have both been inconsistent at the start of the season, while many pundits predict that West Brom will be unable to maintain their fantastic form and will eventually slide down the table.
Liverpool have not qualified for the Champions League in the last two seasons but Carragher feels there is a renewed feeling of hope after securing the 3-0 win over Wigan on Saturday.
"From our own point of view, we now want to kick on and make a challenge for that top four place because it seems that everyone is throwing it away," added Carragher.
Liverpool began the season by picking up just three points from their opening five league games, but have not lost since the 2-1 defeat to Manchester United on September 23.
The current run of form has seen Luis Saurez in sensational goal scoring form but it has been the performances of the young players that has most impressed Carragher.
The veteran defender believes Rodgers has been brave to hand debuts to so many teenagers and has done a good job in finding replacements for the players who were sold in the summer.
"The owners have come in and looked at it and thought they want to bring in a new manager who will promote players from the academy, which he has done," said the centre-back.
"I think it does take time to settle in. It was difficult to replace players like Maxi Rodriguez and Dirk Kuyt due to the financial situation in terms of us spending a lot of money in the last few years.
"[Rodgers] has been very brave putting young players in and giving them a chance. Hopefully, we'll see the benefit of that in the future."
© Copyright IBTimes 2023. All rights reserved.