Ex-Liverpool defender Steve Nicol believes the Reds would do well to retain the services of former England international Jamie Carragher. The 35-year-old Carragher has made over 700 appearances for the Anfield over the past 16 years. And despite not having featured on a regular basis for the first team this season - he has only 24 appearances in all competitions this season - Carragher remains one of the Anfield club's most respected players.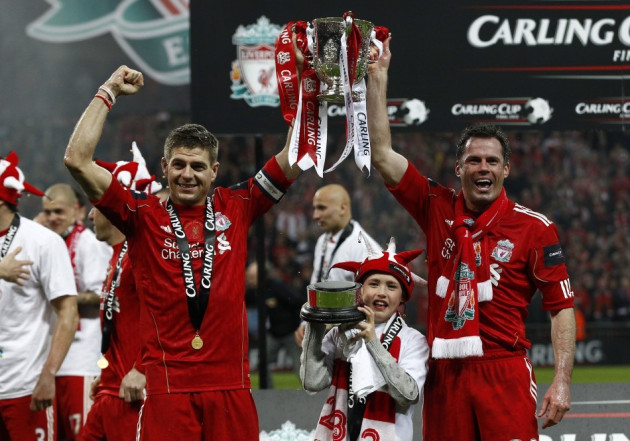 Nicol played 468 games for Liverpool between 1982 and 1994, scoring 46 times. The versatile defender, speaking on Carragher's future at Anfield stressed the club should look to appoint him as a coach.
"Jamie is definitely the type of guy who looks as though he has coach written all over him. He's somebody who is no nonsense. When something has to be said he'll say it. He's obviously got good tactical knowledge because you can't play that many games, certainly at centre-back, unless you're very astute," Nicol was quoted in talkSPORT.
"He definitely has a future at Liverpool, albeit it probably not so much on the field. Liverpool would be insane to let him go. Not just becasue of his character, but also the knowledge that he has," the Scot concluded.
Nicol's comments are an echo of those by Liverpool manager Brendan Rodgers who, speaking in September last year, confirmed he wanted Carragher to continue at Anfield, after his retirement. However, Rodgers had also said he saw no reason why the veteran defender would need to consider retirement at present.
"He is one of the guys who is the soul of this club and there has to be a place for someone like him," the Northern Irishman said, adding, "No doubt there is a role for him later on but there is no reason why he cannot play on from what I've seen over the last few months. He is a great guy and he wants what is best for the football club."
Carragher 's contract with Liverpool expires in the summer and there are reports Rodgers has begun planning for the future; one such link, according to the Daily Mail, is with 24-year-old Alex Pearce of Reading.