Former Liverpool midfielder Jan Molby believes that Reds fans should not get too carried away with the exciting pre-season form of young winger Raheem Sterling.
The 17-year-old scored a superb goal in the 3-1 pre-season friendly win over Bayer Leverkusen and had his manager Brendan Rodgers singing his praises after the game.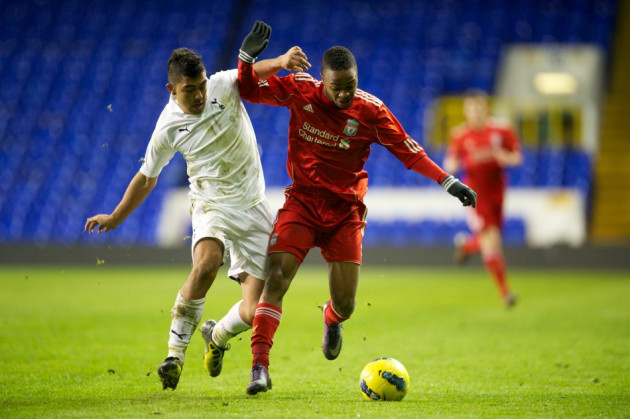 "The boy is a talent," said Rodgers. "He still has an awful lot to do and an awful lot to learn, but he's shown over pre-season that from a young guy who just worries about himself, he now worries about the team and the responsibility within the team.
"His movement off the ball was very impressive - he's made a great run and Jose played a terrific pass, and the rest was that imagination and creativity that I love when he cut inside and scored with a wonderful finish."
Liverpool have struggled in wide areas in recent seasons. Last year Dirk Kuyt and Jordan Henderson shared the responsibility on the right, while Stewart Downing struggled to replicate the superb form he demonstrated at Aston Villa.
Sterling certainly has the natural pace and ability to cause problems, however, it seems that Molby is concerned that he is not yet ready to make the leap from youth football to the Premier League.
"Everyone thinks he is ready for the season, but he isn't ready for the demands of playing for a club like Liverpool and I think he needs another 12 months," stated Molby on Liverpool's official website.
"When you play with the Under-18's it's a different game, it's not as intense as the Premier League and that's the bit I think he's going to struggle with.
"That's what most young players struggle with, unless they're exceptional and we've had a few of those over the years. In time he will be a great player."
Rodgers previously managed to get the most from the talent of another young winger in Scott Sinclair. The former Chelsea winger excelled while playing under the Northern Irishman at Swansea where he was used on the left, and was able to cut in on his stronger right-foot.