Joe Cole says he's ready to show Brendan Rodgers he's capable of being part of the starting line-up for Liverpool, with the playmaker settling back into Merseyside after his return from a loan-spell at Lille.
Cole seemed set to stay at Lille beyond his temporary deal with the club, but negotiations fell through, and the England international has now made his way back to his home country in the hopes of being given a chance to shine by Rodgers.
While he struggled under Kenny Dalglish, Cole believes that with Rodgers in charge at Liverpool, he can really make an impression and help the side back into the top four.
"The manager knows what I can do," he told The Sun. "He's seen me in France and knows what I can do from Chelsea and England.
"Now is about getting fit, pushing myself every day and in the friendlies, and taking my chance.
"In the next two or three weeks, I just want to get myself fit, get two or three games out the way and then we'll see where we are.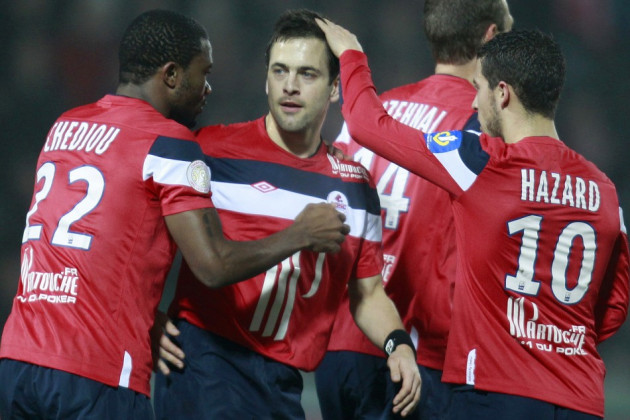 "I'm happy I'm here, I'm playing football. I'm at a great club and I want to be part of it. I think we can do something good this year."
When Rodgers made the move to Liverpool, pundits and fans alike heralded the manager's style of play, and so far he has been saying all the right things about taking the club back to their glory days of the 1980s.
And Cole admitted that he was gunning for Rodgers to get the job, and has so far been very impressed with how he has conducted himself at Anfield.
"When I was hearing about Liverpool looking at certain managers, I was praying it was going to be Brendan - not just because he's not an unknown for me and I know his philosophy on football, but I think for the club the owners have made the right choice," he explained.
"He has just impressed everyone so much since he's been here.
"It's been a breath of fresh air. A new manager always brings a lift, but the gaffer has come in and really impressed everyone. You talk to anyone - any of the players to the ground staff to the guys on the door - everyone is really impressed with him.
"The manager has made it clear, it's not just the players it's everyone in and around the club. For us to get the results we want, we've all got to come together."
Cole has been included in Liverpool's pre-season tour squad, and will travel to the USA and Canada with the club this week.