Jose Enrique admits that moving to Liverpool was one of the best decisions he has ever made as his former club Newcastle United suffer a relegation battle amid reports of rifts behind the scenes.
Newcastle were thrashed 6-0 by Liverpool at the weekend in an embarrassing defeat for Alan Pardew's men, who are now just five points from the drop zone, just one season on from their superb fifth place finish.
The side's fall from grace has brought into question the player's attitudes, and Enrique, who moved to Liverpool in the 2011 summer window, says that he is pleased to be playing for the Reds as they progress towards challenging for a top four spot again.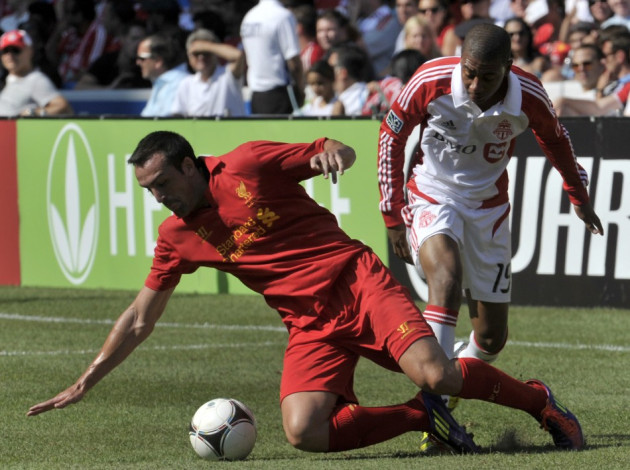 "Coming to Liverpool was one of the best decisions in my life, in terms of football," he told the Liverpool Echo. "Of course, I already played for a good club at Newcastle, but you can't compare one club with the other in terms of history.
"It was really quick; I knew there was interest from before the summer. When they started talking to Newcastle about how much I was going to go for, it was one or two days to sort it out. I told them I wanted to come here.
"I'm really happy with my decision to be here; it's my second season and I'm playing a lot, like last year. I'm improving a lot as a player and a person as well."
Enrique also reserved special praise for Brendan Rodgers, who made the left-back work hard for his place in the team when he took over in the summer.
"He likes to be close with the players. He talks with everyone the same," he explained. "It surprised me that he knows all the young players, coming from the Under 16s and Under18s.
"He knows the name of everyone; it's good because the young players are people like us and it's good for them to know that the manager knows them. I really like the manager."
When Enrique first made the move from Newcastle to Liverpool, it seemed that it might be a mistake for the 27 year old, with the Toon pushing until the last day of the season for Champoins League football while the Reds faltered under Kenny Dalglish.
But now, as Newcastle struggle to avoid relegation, Enrique is aiming for a top six finish and respectable progress under Rodgers' managament.