Liverpool have appealed Alexander Doni's red card, as the club recalled stopper Peter Gulacsi in preparation for the FA Cup semi-final with Everton.
Doni saw red after tackling Junior Hoilett in the Blackburn match-up, and the 32 year old's Wembley dream looked to be in shambles as the Reds lost yet another keeper to suspension.
But Liverpool are hoping that the FA will rescind his punishment, and that the Brazilian will be available for the do or die derby with the Toffees come Saturday.
A decision is expected today, but Liverpool are not taking their chances on relying solely on Brad Jones, and will bring Gulacsi back to Anfield as back up.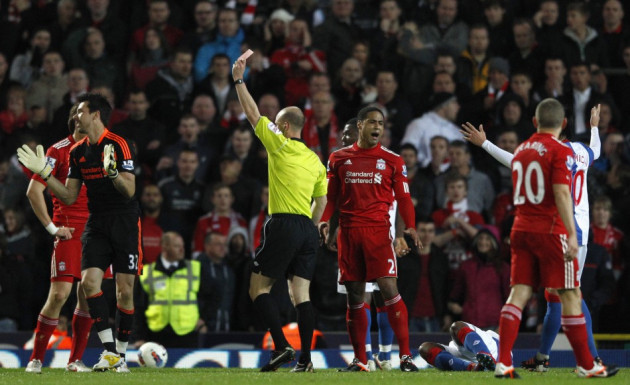 Gulacsi has performed well for Hull, but hasn't yet had any mentions for the senior Liverpool side, so if he should get some time on the pitch at Wembley, it will be a big first appearance.
The Reds are relying heavily on winning the Cup competition, with their league form currently suffering and Champions League football looking a very distant dream.
While the side have been disappointing on the pitch, in particular with some big signings who have failed to deliver, to come out of the season with two Cups would put Liverpool a lot further ahead than they were last season silverware-wise at least.
Pepe Reina has long been a stalwart for the club, featuring in the vast majority of their matches, but even he lost his cool as Liverpool were frustrated by Newcastle in the match-up on April 1st.
The keeper was shown red after a confrontation with Toon defender James Perch, and though the contact was minimal, Kenny Dalglish accepted after the match that the card was the right decision by the referee.
Reina is now serving out a three match ban, finishing after the Everton game on Saturday.