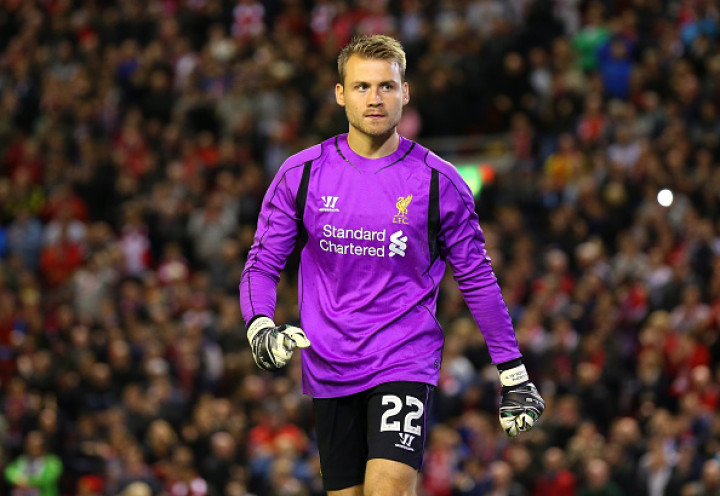 Liverpool legend Bruce Grobbelaar has blamed keeper Simon Mignolet for the Reds' poor run this season.
The Belgium international arrived at Anfield last summer and in his debut season has conceded 50 goals in the league. So far this campaign, the Merseyside club have conceded 18 goals, which has led to them suffering six defeats from 12 games played so far.
Brendan Rodgers' side are 12th in the league table with 14 points and are five points behind fourth placed Manchester United. Grobbelaar, who won the 1984 European Cup with Liverpool, believes Mignolet lacks the ability to command his area.
"You let in 52 goals last season and come second. Any team that lets in 52 goals should never be in second position in the first place," Grobbelaar told BBC Sport.
"And that was masked and brushed over because of the brilliance of [Luis] Suarez and [Daniel] Sturridge, scoring you so many goals. So Suarez is out, but you're still going to let in 52 goals. That's your problem."
"You're going to have to get a goalkeeper that can actually stop, and only let in 25 goals max, 30 goals a season...you've got to shore up the back."
"I've said that he doesn't command his area. Yes he's a great shot-stopper; I was slaughtered last year by Liverpool fans saying that I'm being too harsh on him. I'm not being too harsh. Not at all."
"I've likened him 'worse than Dracula' because at least Dracula comes out of his coffin now and then. He [Mignolet] seems to stay on his line and that's it."
"In this modern day and age, in modern goalkeeping, if you come out and you catch the ball and you get smacked, you're going to get the foul."
"It's not rocket science....You're going to get a lot more fouls for you and less are going to go in the back of the net," the former Liverpool keeper concluded.
Mignolet's error in the third minute helped Ludogorets score the first goal on Wednesday during the Champions League clash. The match ended in a 2-2 draw and the former Swansea manager admitted the result had left him frustrated even though there is still hope for the Anfield outfit to qualify into the last 16 of the European competition.