Liverpool Off-Loads Alberto Aquilani to AC Milan
Alberto Aquilani is set to leave Merseyside on a permanent basis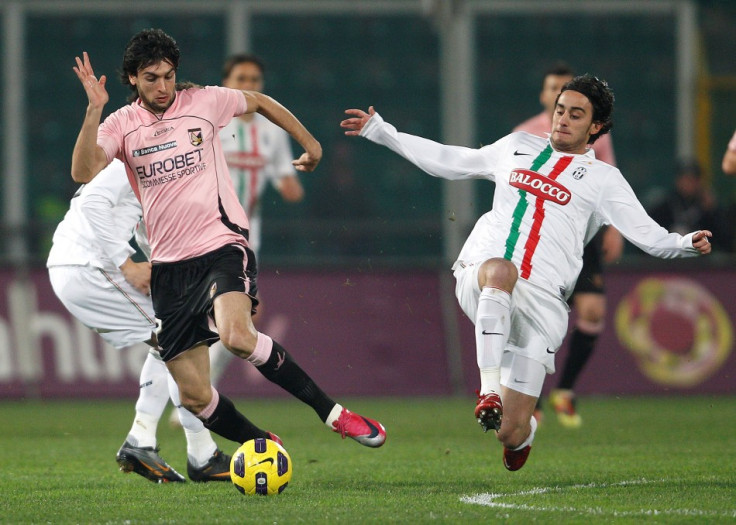 Liverpool's on-loan midfielder Alberto Aquilani will make his move to AC Milan permanent, according to his agent, with the star confident that the Italian club will activate the buyout clause in his contract.
Aquilani has made 13 appearances for Milan so far this season, and has often made his intentions to stay in Italy on a permanent basis clear.
While Liverpool said in the summer that they would have use for Aquilani at Merseyside, Milan eventually took the Italian on board, and Franco Zavaglia believes that the change from loan to a permanent stay is only a formality in his move to the San Siro.
"We can without doubt consider Milan activating the buy-out clause to be a pure formality, especially as he'll soon reach the written parameters set by Milan and Liverpool," Zavaglia told Itasportpress.
"Alberto is doing well and I think this is clear for all to see."
Aquilani is said to be worth around £9 million, and was thrilled when he was given the opportunity to head to Milan after a loan stint at Juventus the season before.
"I am delighted to have arrived here. This is a leap in my career. I have come to Milan to do well," Aquilani said when he signed the deal in August.
"I have different characteristics to Andrea Pirlo but this is a further responsibility for me.
"I believe I can play in all positions in midfield."
Milan have the option of making the move permanent when Aquilani reaches 25 appearances for the club, and the Liverpool star only needs to play for the club 12 more times to make that happen.
Through loan spells in Italy, Aquilani has been able to get his place back in the international side. The 27 year old has made only 18 mentions for Liverpool since moving to the club in 2009, but at Juventus and Milan combined he has made 42.
The playmaker was signed by Rafa Benitez in 2009, but the manager left the club a season later, and after Roy Hodgson came into the Liverpool realm Aquilani was unable to break into the first team.
The Reds have reportedly been keen to let go of the former Roma man, with the club keen to clean out players who don't look likely to contribute to their push for trophies.
No side had been willing to meet his £15 million price tag set by Kenny Dalglish, but with Liverpool lowering his worth to £9 million, Milan are happy to oblige.
© Copyright IBTimes 2023. All rights reserved.