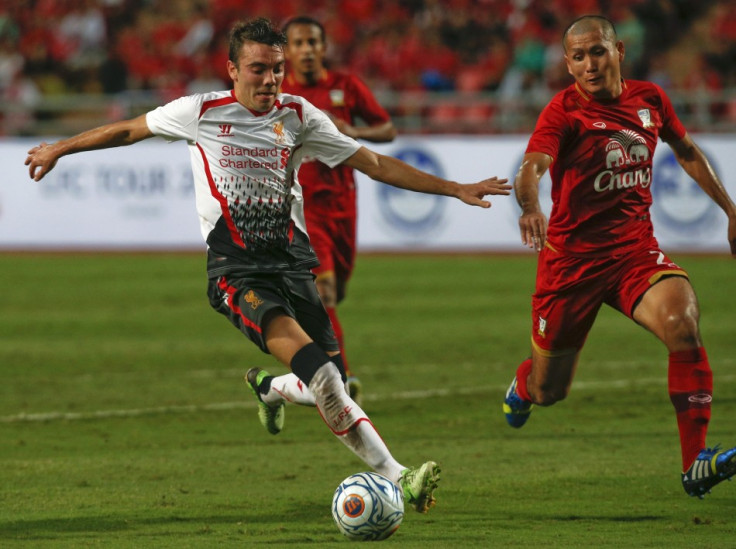 Liverpool loanee Iago Aspas expressed his frustration at Sevilla manager Unai Emery after being constantly overlooked from his plans.
The 27-year-old striker move to Anfield in summer 2013 for around £7.7m after finding success at Celta de Vigo, scoring 12 La Liga goals.
But with Luis Suarez and Daniel Sturridge excelling up front last season at Merseyside, the Spaniard failed to get regular time under Liverpool manager Brendan Rodgers and last summer, he decided to force his return on loan to La Liga to step up his career, at Sevilla.
However, even though Aspas has scored a goal almost every time Emery has handed him the chance to play, his situation has barely changed.
The Liverpool loanee is yet to start a La Liga game this campaign but his limited time has not prevented him from scoring six goals in his two Copa del Rey appearances and as well another in the Europa League.
The Spaniard displayed his anger against his boss during Sevilla's 1-0 victory over Celta de Vigo at the weekend after being named as a substitute, who was unused, in a very special game for him as he was keen on facing his boyhood club.
The cameras from Spanish TV show El Día Después caught how the striker lost his temper after Emery opted to replace Carlos Bacca with Kevin Gameiro instead of him and angrily shouted from the bench: "Always the same subs, come on!"
Speaking during an interview with IBTimes UK last season, the Spaniard also expressed his frustration with Rodgers for the same reason, claiming he did not understand why the Liverpool boss refused to use his substitutes.
He said: "My colleagues [Luis Suarez and Daniel Sturridge] are playing great but I think the boss could give more minutes to the substitutes, especially when we are winning 3-0. I don't understand why he [Rodgers] made so few changes."
Sevilla have an option to make the loan deal permanent in the summer for around £4m but it looks like the Spaniard may have to return to Anfield instead.