Liverpool loanee Luis Alberto claims Jurgen Klopp is extra motivation for Anfield return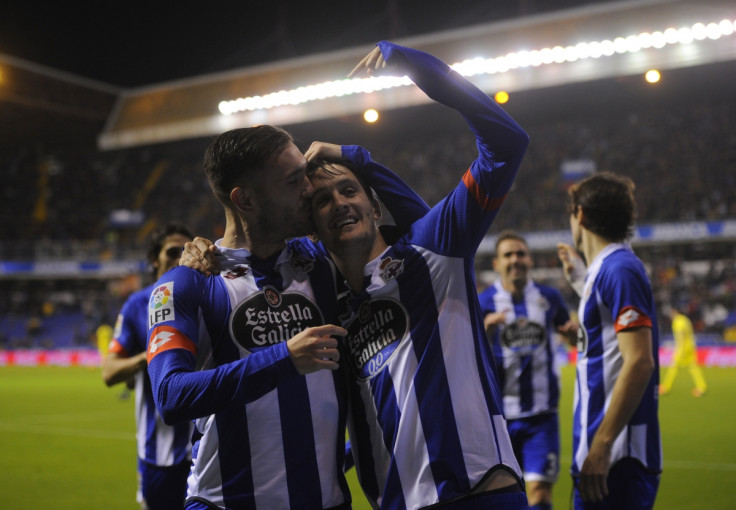 Liverpool loanee Luis Alberto has rediscovered his form during a fruitful campaign at Deportivo de la Coruna. Yet, despite the La Liga outfit's desire for him to stay, the Spaniard told IBTimes UK that working under Jurgen Klopp is an extra motivation to return to Anfield ahead of the next Premier League campaign.
The 23-year old moved to Liverpool in the summer of 2013 from Sevilla after impressing Brendan Rodgers during his time on loan at the Barcelona B team, scoring 11 goals in the second division despite originally playing as an offensive midfielder. However, the Spaniard struggled to secure a regular place at Anfield that season and was sent on loan to Malaga and Deportivo in the following seasons.
While his time at the Andalucian side was not as successful as he had expected, he has managed to to replicate his best days this campaign at the Riazor. The Liverpool loanee has scored six goals and assisted in six more, forming an impressive duo in the attack with Lucas Perez in the club bid to avoid relegation.
"I had some minor injury problems earlier in the season but it has been a good year. Thank God I have been able to establish myself in the top flights and play regularly, which was the most important," Luis Alberto told IBTimes UK.
Deportivo are still one point away from the 40-point-mark having won only one game in the last 20, but he hopes to the remaining two games will end with more positive results.
"I've enjoyed a lot of this season in a personal level and the only issue is that it looks that the permanence in La Liga is not secure yet. It seemed that we were saved in February, but a bad run has put us into trouble ahead of the last two games. I hope to get a win against Villarreal on Sunday to keep Deportivo in La Liga."
Groin injuries forced Luis Alberto to return to Anfield earlier in November for Liverpool to address the issue. Luckily, the former Sevilla and Barcelona forward took advantage of the trip to meet Klopp and the first impression couldn't be better.
"I spoke a bit with Klopp, but during the whole season I have been in contact with his staff to see how I am and to follow my evolution," Luis Alberto recalled. "Since the arrival of Klopp, the feeling has been positive, they have been in contact with me through one of his assistants and all we have spoken about has been positive."
Luis Alberto and the German manager didn't speak about the player's future at all. Yet, the Spaniard can't hide working under the former Borussia Dortmund boss is an extra spur for a summer move back to the Mersysiders.
"It is obvious that having Klopp as a manager is an extra motivation to return to Liverpool," Luis Alberto said. "When I was there I could see that he has changed everything, the atmosphere and the club. You can fell it. Everything I heard about him was good. He is transforming Liverpool. Of course I am very excited to work under him, trying to improve and stay in the squad to becoming into an important player for Liverpool."
Deportivo, in case Liverpool opt against recalling him, would be more than happy to prolong his spell in La Liga.
"They (Deportivo) have already told me they want to continue, but I don't know whether this will be a difficult or easy possibility," Luis Alberto said while adding that Liverpool and Klopp will be the ones to make the final decision.
"I have to go back to Liverpool (at the end of the season) and then let's see what happens. Once the seasons start, Klopp will be the one to take the decision on whether I stay or not. I still have a year left in contract and the club will have to make the decision."
The Spaniard refuses to close any door, however. He is also keen on a return to Europe for Liverpool and repay a debt to the Reds for taking a gamble by signing him when he was still a youngster without experience in the top flight.
"It is obvious I would love to play in the Europa League and in the Champions League. But I have to wait (for Liverpool to make the decision). Liverpool paid €8m (£6m, $9m) for when I was nobody. That was a big effort. It was a gamble and I have to thank them not only with words but with my football. I feel a little bit in debt with them for giving me the opportunity to play in a historic club," he said.
"The chance to play for a club like Liverpool is not presented to you very often. My experience there was nice, I played with great players and we were almost champions of the Premier League. And playing for Liverpool is a challenge."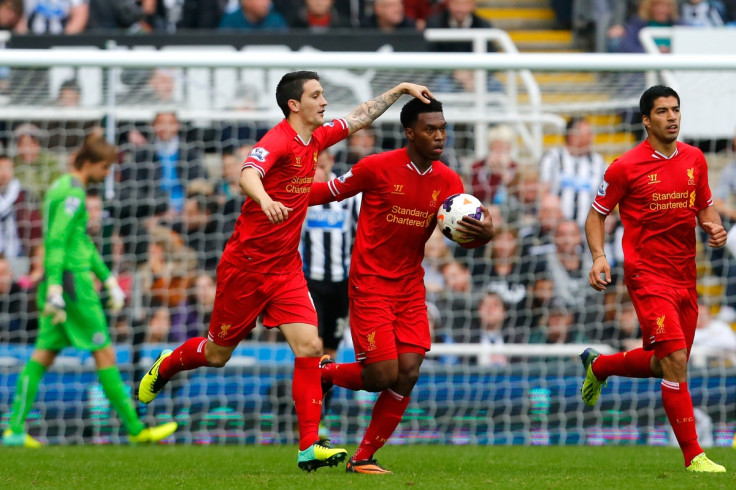 Luis Aberto admits the dream move from the Barcelona second team to Liverpool in 2013 was a dramatic jump in in his career. However, now he fells more ready to cope with that pressure.
"I passed from playing in the second division to be in one of the biggest clubs in the world. Maybe I should have gone on loan to another Premier League club or somewhere else in Spain to play more, instead of having to fight for a place with those beasts. I was very young. I would have liked to play more, but I knew it was going to be complicated when I went to there," he recalled.
"Now I'm more prepared. Time to suffer is over and I have matured. This season has helped me to player regularly in the top flight and it is going to help me to play at the highest level in the future."
One way or another Luis Alberto doesn't regret that move to Liverpool as the experience to play with the likes of Luis Suarez, Daniel Sturridge or Steven Gerrard paid off.
"Luis Suarez that season carried the team almost on his own. He got us points out of nowhere. If he was not scoring goals, he was giving an assist or earning a penalty... When we were under deep water he always led us to turn it around," the former Barcelona youngster recalled. "Even those who were not playing enjoyed it just watching him from the bench. You learn a lot of those players. Sturridge also has such a big talent that I think he even doesn't know. It is a shame that he has been hit by injuries.
"I have great memories. I didn't play much, but sharing the dressing room with them and Steven [Gerrard] will remain forever."
© Copyright IBTimes 2023. All rights reserved.