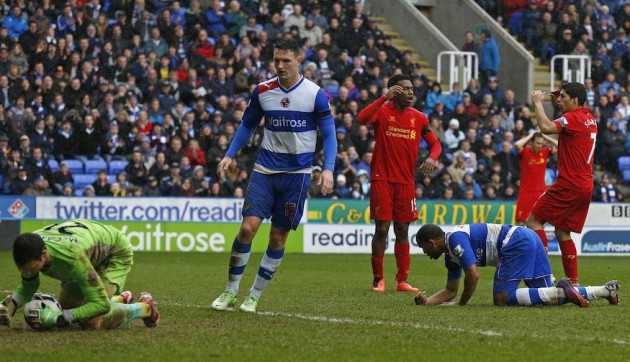 Luis Suarez has revealed that although Liverpool need to rely on more than just himself and Daniel Sturridge to qualify for the Champions League he believes the striking partnership could define his career if it continues to flourish.
Sturridge's move to Liverpool in the January transfer window saw a vast improvement in the club's goal tally and now that Suarez has returned from suspension the pair are becoming better and better in front of goal together as the Reds sit in third place in the Premier League table.
And after renewing his commitment to Liverpool after a summer of uncertainty, the Uruguay international believes he and Sturridge can contribute to long-term success for the club.
"We are trying for progression," he said, according to the Daily Post. "He is 24 and I am 26, so we are trying our best to progress for the future of the club.
"We know in the last few seasons, Liverpool have not been in the Champions League and we know we can help the team challenge for the top four.
"We will try our best but Liverpool is not only Suarez and Sturridge - it's the whole team."
Suarez also heaped praise on Sturridge who is currently the Premier League's top scorer with seven goals, explaining that the England international could one day be the striking partner that defines his career.
He said: "I am so happy because when you have a very good striker, and a very good partner, for defenders it is difficult because they have to give their attention to two players - not just one.
"If maybe two defenders come towards me, this creates space for Danny.
"This is important not just for me, but for the team and our confidence.
"He is a very good player. He had difficult moments at Chelsea and (Manchester) City, but this is a good time for him and I am so happy with him.
"For a striker, it's more difficult (to look for a team-mate). In the area, you're concentrating on yourself and shooting at goal.
"If he shoots or if I shoot, we are both strikers and we understand. We can discuss it on the pitch but we work really well together.
"Maybe in a few years I will be able to say my best partnership was with Daniel Sturridge, especially if we can continue to progress."