Liverpool playmaker Philippe Coutinho claims he had no idea who David Moyes was before he came to England.
The Brazilian, who joined the Reds from Inter Milan earlier this year, hit the ground running at Anfield with three goals and five assists from 13 Premier League appearances during the second half of last season.
Moyes moved from Liverpool's derby rivals Everton earlier this summer, to replace retiring United boss Sir Alex Ferguson. And when asked if he knew who Moyes was before he arrived on Merseyside, Coutinho replied: "No".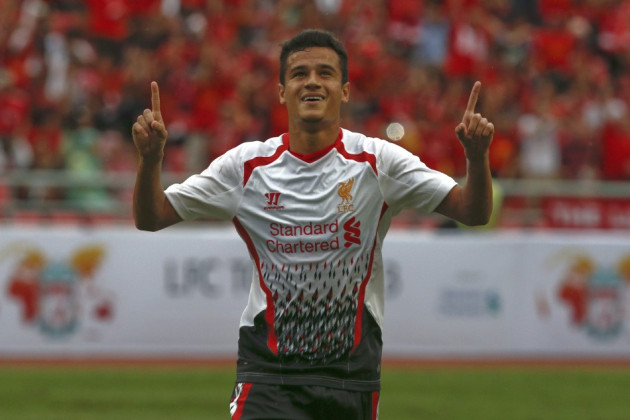 In another dig at United, the 21-year-old also stated he never heard of any of the Red Devils' triumphs until they won the Premier League (their 20th top division title) last season.
"I don't remember watching United win any cups. I remember last season they won the league, that's as far as I know. I know Fabio and Rafael from the national team when I was called up once when I was at Inter. But I have not had much contact with them since then and when I arrived here, I think I spoke once with one of them on the phone. I have not had much contact," Coutinho pointed out.
However, after having been with the Reds for several months, the midfielder is now aware of the significance of the clashes between Liverpool and United and wants to win Sunday's affair at Anfield.
"I've not had the chance to play Man United yet, but from what I know about the history between the clubs, it's even more passionate than the Milan derby. I know what to do in order to be prepared for matches like this and play better. I know I have to be ready for every single ball, every pass, every challenge. Everything has to be at 100 per cent," Coutinho stressed.
"I know this game against Man United can create legends. I know how important it is to the supporters and throughout the week I've been doing everything I can to prepare myself mentally for this game so I can perform well. It would be fantastic if I could score the winning goal, and every player dreams of moments like that, but winning the match is most important," he added.