Liverpool Midfielder Insists England Dream is Alive and Kicking
On-loan Liverpool midfielder Joe Cole has backed Harry Redknapp for the vacant England manager's position and insists he has not given up hope of appearing at the European Championships this summer.
Cole left Anfield at the end of last August after a disappointing first season at the club, but he has impressed since arriving at Lille, helping the defending champions to third in Ligue 1.
The former England regular has scored nine goals in 18 appearances and he admits that a spell away from Liverpool and the Premier League has been enormously beneficial to his overall game.
"I'm still here, doing my best, playing well. I can't do any more than i am doing," the Liverpool midfielder told the Telegraph.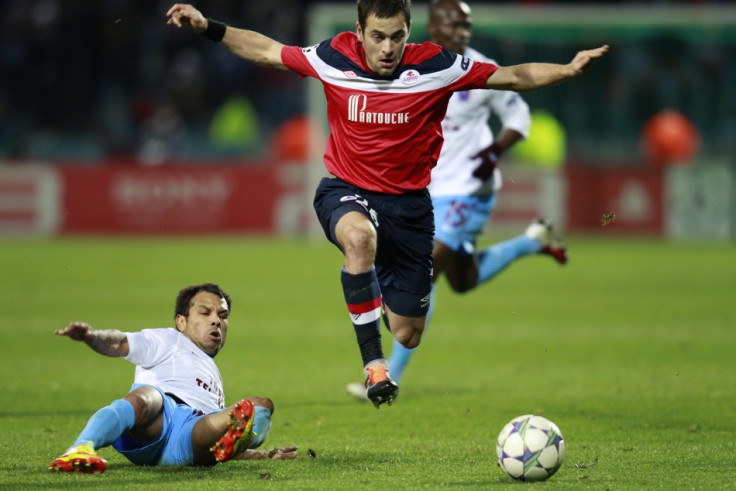 "I guess it all depends on who the manager is now. "I haven't played for England for a while. Towards the end with Fabio Capello for whatever reason, I felt I wasn't going to get back whatever I did. There were times leading up to games when I thought I'm playing well for Lille, I deserve a recall.
"One never came. If he'd have carried on being England manager there would have been no way back for me. But now we're going to get a new manager and there's a fresh start for everyone."
Cole last appeared for the national side in the 4-1 loss to Germany at the 2010 World Cup finals. But the 30-year-old remains hopeful of adding to his 56 caps when Capello's successor is installed and there is little doubt who he would like to see assume the role.
"I'd love to see Harry Redknapp as England manager," said Cole, who played under Redknapp at West Ham United. "He deserves it. He's never done a bad job anywhere. He knows how to deal with people. He gets teams as good as they can be."I'd love to work with him again. But I think he's the man from an unselfish point of view. Genuinely, if Harry got the job and never picked me, I still think he's the right man. No doubt."
Cole is keen to continue his French adventure at Lille and he will discuss his future with Liverpool at the end of the season. The Anfield club have continued to subsidise his £130,000-a-week wages for the duration of his sojourn and Cole revealed he would relish the chance to make the move permanent.
"I would love to stay but it's not my hands," Cole told France Football earlier this week. "I haven't spoken to anyone at Liverpool. i'm waiting to hear from them. i've been very well received at Lille.
"I've discovered a football culture and a way of playing. the only thing that i miss is the atmosphere in the Premier League. the level in France is similar."
The former Chelsea midfielder believes English players are ideally suited to thrive in France and encouraged more of his compatriots to consider a move across the channel.
"More should come over here for sure," he added."It's opened my eyes a bit. I think we're very blinkered in England, we know about Barcelona and Real Madrid and not much beyond. France? This is all new to me. And I like it.
"French is hard, I'm not great by any stretch of the imagination," he says of his language skills. "But it's a lovely place to come and work. And the football's been good. Last season I barely played, but I've done 36 games this year, got nine goals, not missed a training session. I'm doing well."
© Copyright IBTimes 2023. All rights reserved.