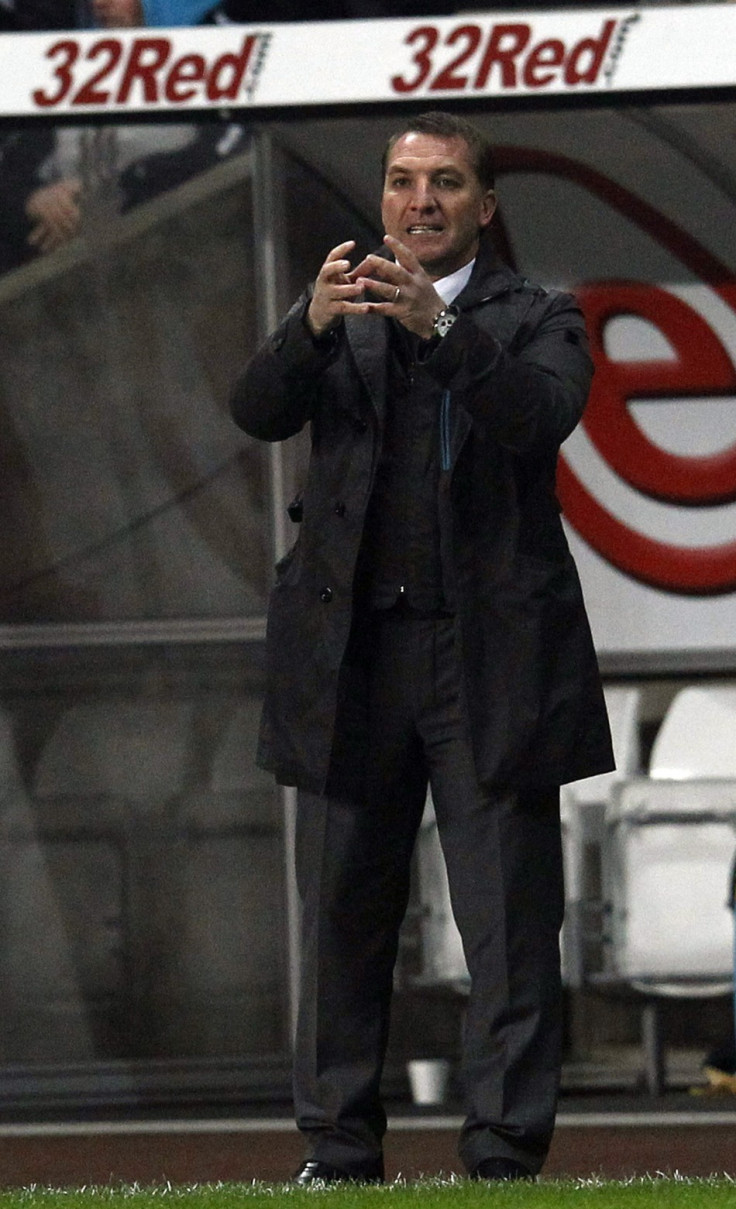 Liverpool have apparently shortlisted 12 names to fill the vacant managerial post at Anfield and hope to interview all of them before appointing Kenny Dalglish's successor. However, it seems they have been denied permission to speak to one of their chosen candidates - Brendan Rodgers of Swansea City - according to Sky Sports. It is believed also that Rodgers himself was also not interested in taking up the reins at Liverpool.
Dalglish was sacked on Wednesday and the club has wasted no time in talking to prospective managers. The early favourite was former Chelsea boss Andre Villas-Boas but that changed after an IBTimes UK report confirmed the Reds had been given permission to talk to Wigan boss Roberto Martinez. The other names linked to them are former manager Rafael Benitez, Didier Deschamps, Fabio Capello, Jurgen Klopp and Pep Guardiola.
Meanwhile, in a report by the Guardian, Liverpool managing director Ian Ayre spoke on the club's restructuring programme.
"We are going to have a different structure [to the director of football model]. There will be more than one person in and around that role, in the sense of dividing up some of the responsibility. We are fairly imminent on a lot of the positions where people have exited. The idea is to create a structure so that the manager doesn't need to focus on too much else. You want the manager to be focused on getting the best out of his team. What it absolutely isn't, is bringing players in without the manager's input," he was quoted as saying in the report.
Finally, Liverpool winger Dirk Kuyt has stated he would like to remain at Anfield, following the sacking of Dalglish. The 31 year old had been expected to leave Merseyside this summer as he had expressed his disappointment at the lack of playing time but after the American owners' decision to let Dalglish go, Kuyt feels that he may have a better chance of starting games next season under the new boss.
"I hope I can stay with Liverpool. But that's what I said the last couple of months. With Dalgish as manager I didn't have the illusion he would let me start from the beginning [of matches] next season. We have to wait and see now. I'm not sure yet what Liverpool will do with this manager vacancy," Goal.com quoted the Dutchman as saying.
The former Feyenoord man had been linked with a return to his old club and also a move to Bundesliga club Hamburg.