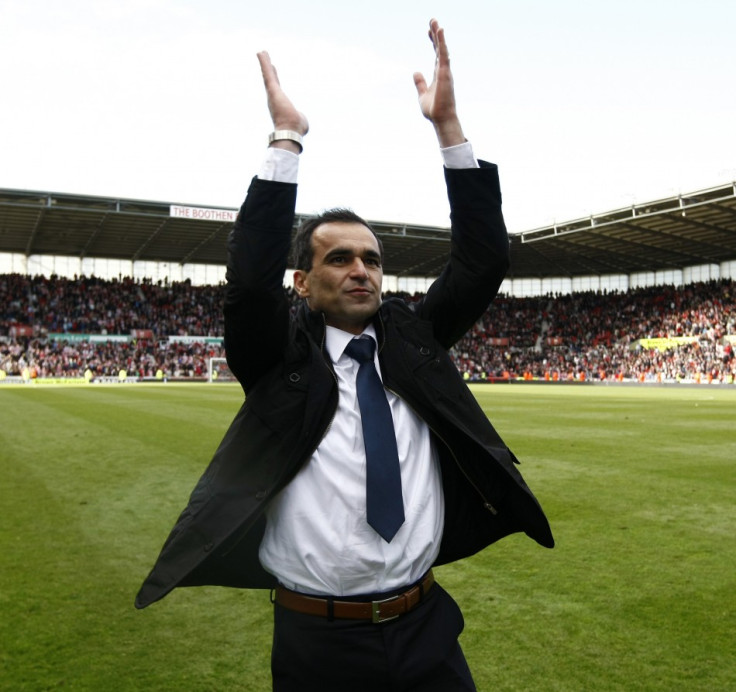 Liverpool have not wasted much time in shortlisting and approaching coaches to take over from the sacked Kenny Dalglish. In fact, after only 24 hours since the Scot's departure, the Reds have reportedly identified former Barcelona manager Pep Guardiola, former England boss Fabio Capello and Wigan Athletic boss Roberto Martínez, as well ex-Chelsea manager André Villas-Boas and Swansea City's Brendan Rodgers.
The man at the head of that queue appears to be Martínez and Liverpool's owners - the Fenway Sports Group (FSG) - have already obtained permission from Wigan chairman Dave Whelan to talk to the 38 year old Spaniard.
"I was actually with Roberto when our chief executive called to tell him that Liverpool had made their approach. I told Roberto that he had my permission to speak with Liverpool. I knew that the day would come when this happened, so it wasn't unexpected, he is a good manager so I am not surprised a club like Liverpool want him," Whelan was quoted by ESPN as saying.
"Roberto asked was I in agreement that he could talk to them and I told him 'Of course'. Now we have to see what he decides. If Liverpool are serious, we may lose him," said Whelan, according to The Sun.
Swansea, on the other hand, have not allowed the Reds to talk to manager Brendan Rodgers as yet. Meanwhile, former Chelsea boss Villas- Boas is also thought to be a target but the club's American owners John W Henry and Tom Werner are reportedly looking to interview several other candidates before taking a final decision.
The club would probably jump at the chance to hire either Guardiola or Capello but they will have a hard time convincing the former Barcelona and England managers to abandon present plans. Guardiola has confirmed he will take a break from football for at least a year, while Capello seems more interested in being Chelsea's new boss. However, Liverpool are apparently also keeping tabs on Jürgen Klopp (the Borussia Dortmund boss) and Didier Deschamp (the Marseille manager).
Ian Ayre, Liverpool's managing director, added the selection of a successor to Dalglish was crucial since it would set the tone for the entire rebuilding project and, despite Liverpool's poor form this season, Ayre claims the best managers are still interested in working with the Reds.
"Liverpool still gets everyone excited and interested. We may have lost our way a little in terms of performances but it is still one of the biggest football clubs in the world. It still has a huge fan base. It has also got a good solid business foundation. It has got good owners who are committed," the Guardian quoted Ayre as saying.
"I am under no illusion that we can go and find a top-class manager to come to this football club, for all the reasons I have stated. I do not think we are in a situation where the very experienced, very capable, very driven managers who people would want to see here do not want to come," he added.