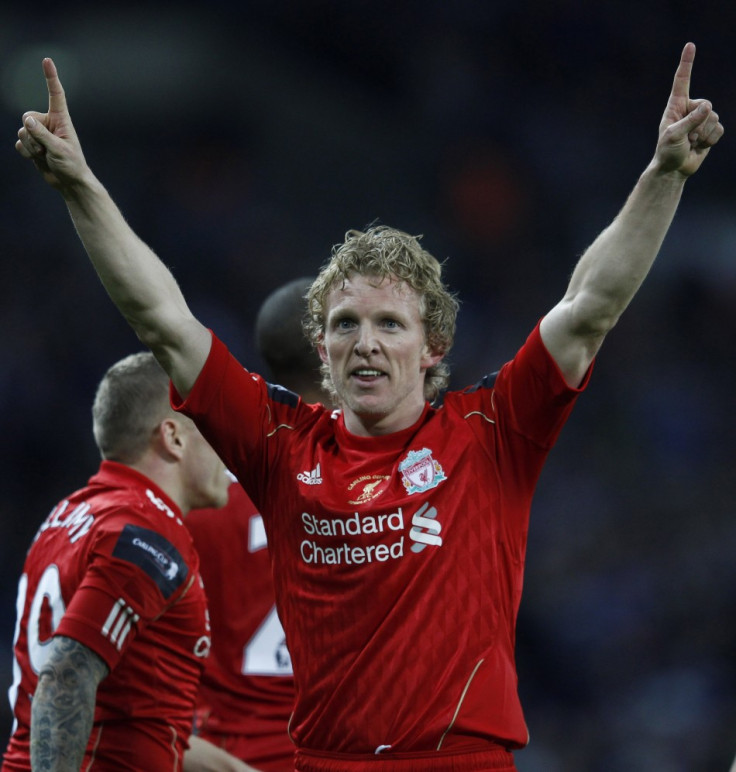 Liverpool forward Dirk Kuyt believes Dutch coach Louis van Gaal's experience would be a major asset to the club if he were to be appointed.
The Reds are reportedly looking to shake up their management structure ahead of the new season and it is believed the role offered to van Gaal would be similar to the one occupied by former director of football Damien Comolli, who was show the door in April.
With no manager and no director in place at the moment, Kuyt feels the club lacks the structure needed to run the club efficiently.
"It is not usual for players to speak about candidates, but [van Gaal] he is a Dutchman, has a great track record and has the experience that the club could put to good use," the Telegraph quoted the 31 year old as saying, "At the moment, Liverpool have no coach or technical director. Each club benefits from structure. You look at the Dutch national team and see that consistency and clarity are important."
Meanwhile, van Gaal has revealed he wants to return to football as a manager and is not keen on any role in the administration. The 60 year old has been linked with the sporting director role at Liverpool but the veteran has now stated a non-managerial position will not be welcomed as he is eager to work with players.
"My fingers are itching. I'm full of fire and want to work with players. I get dozens of offers but I'm waiting for the best one," the Daily Mail quoted van Gaal as saying.
Van Gaal is one of the most decorated mangers in world football and has seven league titles to his name - from Spain, Germany and, of course, Holland. The tactician, who is also a fully qualified gymnastics teacher, has won the Champions League as well, during his time at Ajax. The Dutchman has been out of work since being sacked by Bayern Munich in 2011.
Liverpool are believed to be talking to Wigan Athletic boss Roberto Martinez over the managerial position.