Liverpool wing-back Martin Kelly has reportedly rejected a contract extension with the Reds, according to the Daily Mirror. The 22-year-old, who made his England debut earlier this year, has 18 months left on his present deal at Anfield and the club offered the youngster £35,000 per week to re-sign.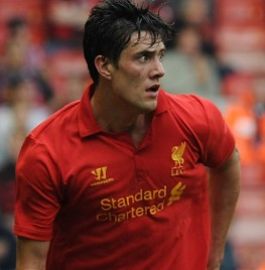 Kelly, who is out of action with a knee ligament injury, now joins fellow Liverpool academy graduate Raheem Sterling in rejecting new deals with the Merseyside club. The report also claims that the Merseyside outfit finds the high salaries being paid to big-money signings such as Stewart Downing are causing problems in dealings with other players.
Meanwhile, Brendan Rodgers has stated he is confident Sterling will sign a new contract with the Reds soon.
"No, [I'm] not at all [concerned. That will be resolved I'm sure, fairly soon. He's a kid who has got this special ability so that no matter what is going on, he doesn't get too involved with it. He focuses on his football. Hopefully, it stays that way," Goal.com quoted the Northern Irishman as saying.
Rodgers: I Would Never Take Suarez's Passion Away
Rodgers also insisted he would never tell Luis Suarez to control his passion for the game. The Uruguayan, who missed a league game last week through suspension after reaching five yellow cards, was booked again for dissent in the 1-3 home defeat to Aston Villa.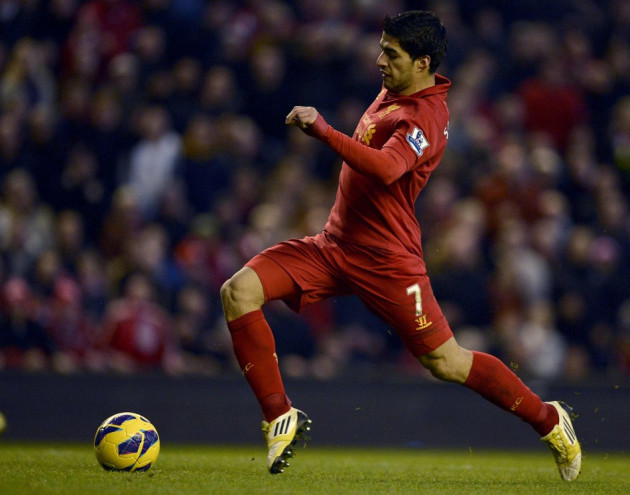 "He is a passionate lad. I didn't think he deserved to be booked. He had a couple of incidents that he protested about that went unpunished, to be fair - and then he was the one who was [punished]. I would never take that passion out of his game. That's what makes him the player he is," the club website quoted Rodgers as saying.
"He has picked up some bookings this season but some of those were needless by the referees. He got booked away at Sunderland for diving when it clearly wasn't a dive," the manager added.